Lectures, Women & Design
"COMMON! Design for society" FH JOANNEUM Lecture Days
14. May - 15. May 2019 | Joanneumsviertel Auditorium
The Lecture-Series of the Department of Media und Design of FH JOANNEUM will invite once more a range of international speakers to Graz, to present and discuss diverse aspects of design based on concrete examples. This year's Lecture Days are themed "COMMON! Design for Society".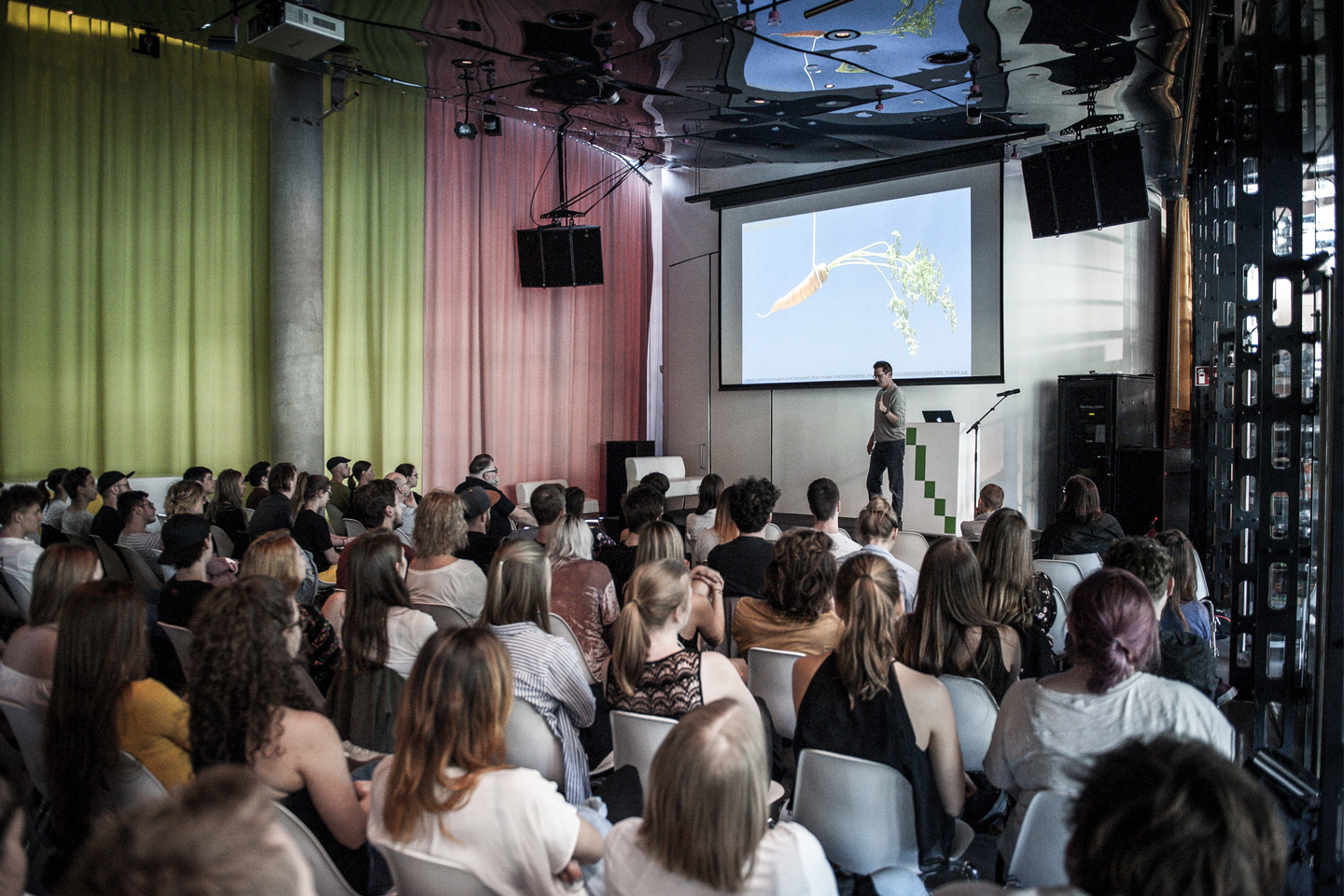 Since the 1950s "Every man is the architect of his future" has been a popular quote to justify the increasing individualism in mass production and consuming based Western industrial societies. Why bother to cooperate and act in solidarity if apparently everyone has the opportunities to not only pursue their interests on their own but can also achieve their aims individually? Well, we know by now that the world does not work like that anymore.
For quite a while designers have been working across industry borders and in teams. They question social and physical environments as well as the effects of an economy based on mass consumptions and exploitation. They bring initiatives in neighbourhoods and city quarters, relevant to society as a whole. Further has it become increasingly important to handle resources and people being part of design processes in a sustainable and caring way. Nowadays, by means of aesthetic approaches, we see design as a chance to shape attitudes, behaviour as well as the environment and society. Yes, indeed! Today – more than ever – design is meant to radically change the world.
Program
May 14, 2019
13.00 – 14.30
Alexandra Sankova | Director at Moscow Design Museum
Women in Design USSR 1917 – Russia 2017
14.30 –16.00 
Juliana Faludi | Assistant Professor at the Media, Marketing and Design Communications Department of Corvinus University of Budapest
Human Agency and Technology in Surviving the Apocalypse
16.00 – 17.30
Margot Bloomstein
DesigningTrust in an Era of Self Validating Facts
17.30 – 19.45
Open Discussion
May 15, 2019
13.00 – 14.30
Rebecca Willis | project manager and designer at the Detroit Collaborative Design Center
Loving Strangers and the Built Environment
14.30 – 15.00
Cellphone Participation Time (Performance)
Concept and programming: Sound- and interaction design students of the master program CMS

15.00 – 16.30
Julia Kloiber
Beyond the Golden Age of Pessimism
16.30 – 18.00
Open Discussion
When
14. May - 15. May 2019
Where
Registration