Events
Design Battle
25.05.2023 | 17.00 — 23.30 | Josef Prödl Tischlerei
Experience design up close, actively create and evaluate it - that is the CIS Design Battle. On May 25, it will again take place at the Josef Prödl joinery.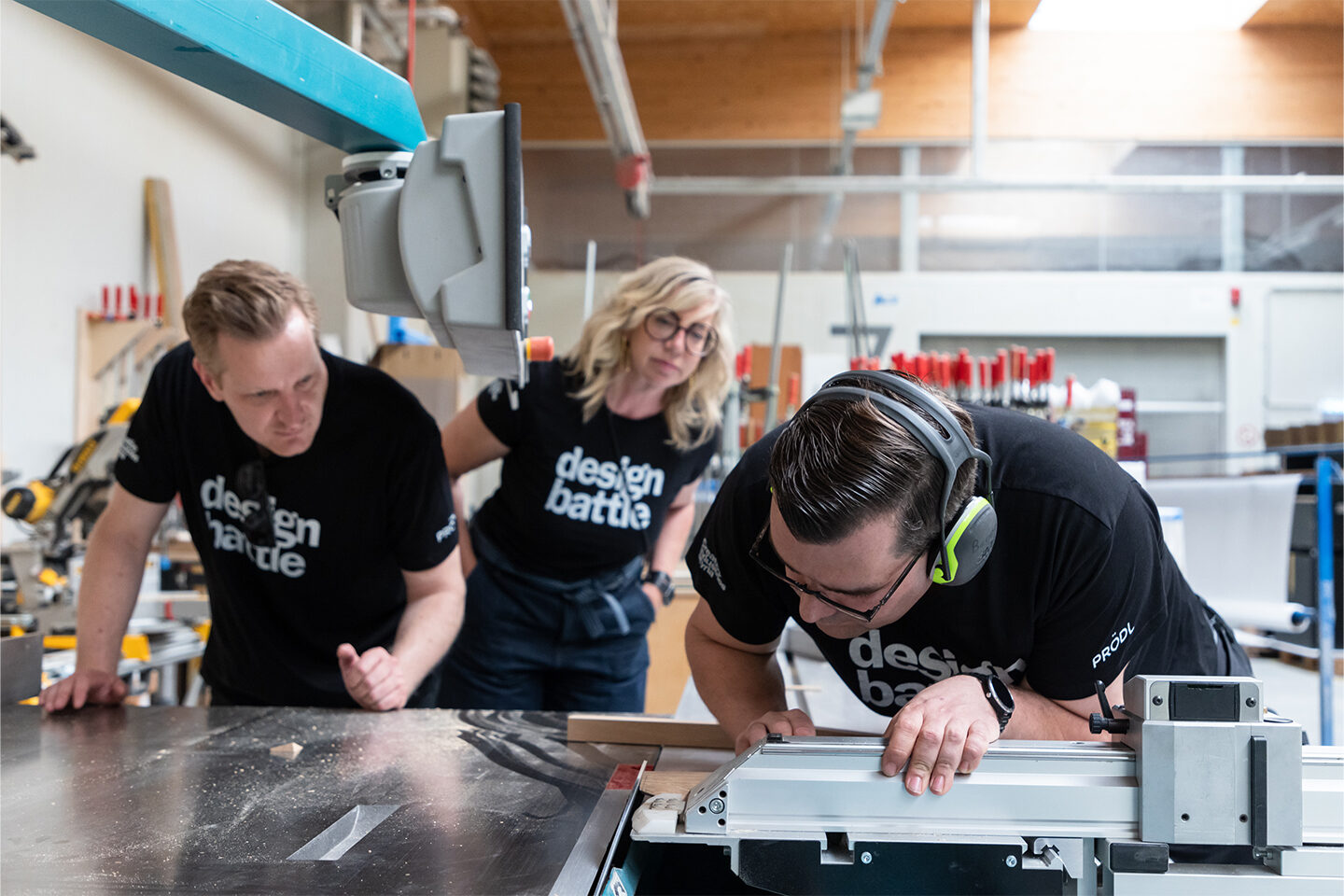 When
25.05.2023 | 17.00 — 23.30
Where
The CIS-Design Battle is probably the most direct form of the Design Transfer Program of Creative Industries Styria. Here you have the opportunity to actively shape and control design.
Teams of designers and professionals from other disciplines meet and work together on a task around the topic of wood. The pairings will find out which task it is 24 hours before the start of the Battle. From then on, the countdown starts. Feedback on the designs, sketches and ideas is provided promptly and directly by the audience and a jury of experts.
The end result will be products that are not only of high design quality but can also be produced.
After registering, you can attend the Design Battle as a spectator and experience first-hand how selected designers turn an idea into a tangible object.
EVENT
Design Battle
May 25, 5pm
Tischlerei Josef Prödl | Kirchberg an der Raab 171, 8324 Kirchberg an der Raab
Review: Design Battle 2022