Exhibitions
Design Everyday
7.05.2022 — 12.06.2022 | Minoritenzentrum Graz
The exhibition DESIGN EVERYDAY shows outstandingly designed everyday objects from the Austrian design scene.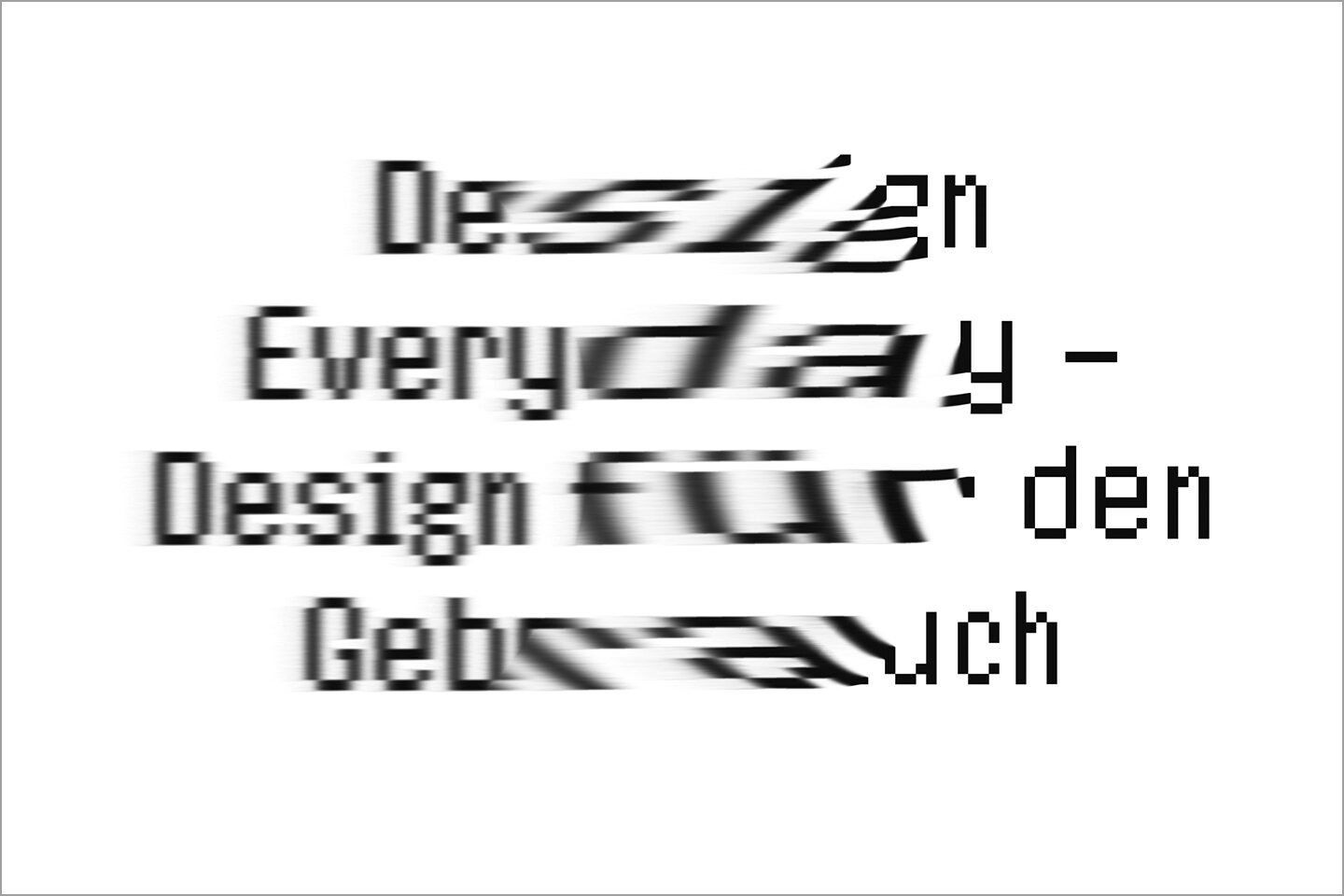 When
7.05.2022 — 12.06.2022
Where
Initiated and curated by Vandasye
As a creative service, product design is more than mere shaping. The development and design of objects for everyday use shapes our relationship with our environment and thus our culture of life.
Design is something everyday, both in terms of its use and its availability. It influences the relationship of the individual to his surroundings and environment. Useful, responsibly designed and sustainably produced everyday objects are therefore becoming all the more important as the boundaries between the real and virtual worlds become increasingly blurred.
While it is becoming increasingly difficult to identify those qualities that lend validity to good design in an unmanageable world of goods, the Design Everyday format provides insights into the regular activities of Austrian design studios.
The selection focuses on furniture and products of everyday life that contribute to the further development of contemporary design in Austria and beyond.
In its entirety, the format represents an open, growing collection: without any claim to completeness but with the perspective of offering Austrian product designers a platform with international reach in the future. The aim of the initiative is to stimulate discourse and cooperation between design creators, theorists and manufacturers in order to strengthen mutual exchange and promote joint collaborations.
Design Everyday is an ongoing project curated by Vandasye, which has been shown annually since 2017 as part of Vienna Design Week and is accompanied and supported by the latter.
EXHIBITION
Design Everyday
May 7 – June 12, 2022
Minoritenzentrum Graz | Mariahilfer Platz 3, 8020 Graz
Opening hours
Tu – Sa, 11 am – 5 pm
Su, 3 pm – 6 pm
Entry: € 5 (Students € 3, free until the age of 18)
ABOUT VANDASYE
Vandasye is a design studio based in Vienna and was founded in 2008 by Georg Schnitzer and Peter Umgeher.
The specific design approach, according to which they understand designing first as intellectual ordering, clarifying contexts, defining dependencies and weightings, is made clear in their realizations in each case by the fact that backgrounds, analogies and fields of reference are included in the representation and made visible in the presentation.
Taking into account social change and constantly changing needs, both functionality and the potential for reduction are carefully explored in all developments. Committed to a sustainable design of products and exhibitions, Vandasye claim that a project should not primarily have a commercial benefit for the manufacturer, but should above all be functional, inspiring and effective for the users.
As a design studio, Vandasye counts itself as part of a movement interested in embracing the possibilities and challenges of the present and developing its prerequisites technologically, aesthetically and socially.