Design in the City
Furniture for Young and Old
7.05.2022 — 12.06.2022 | Kunsthaus Graz Shop
Rocking horse, reading bench and side table: Teresa Egger's LUDO is a table-meets-playroom piece of furniture on display in the Kunsthaus Graz shop.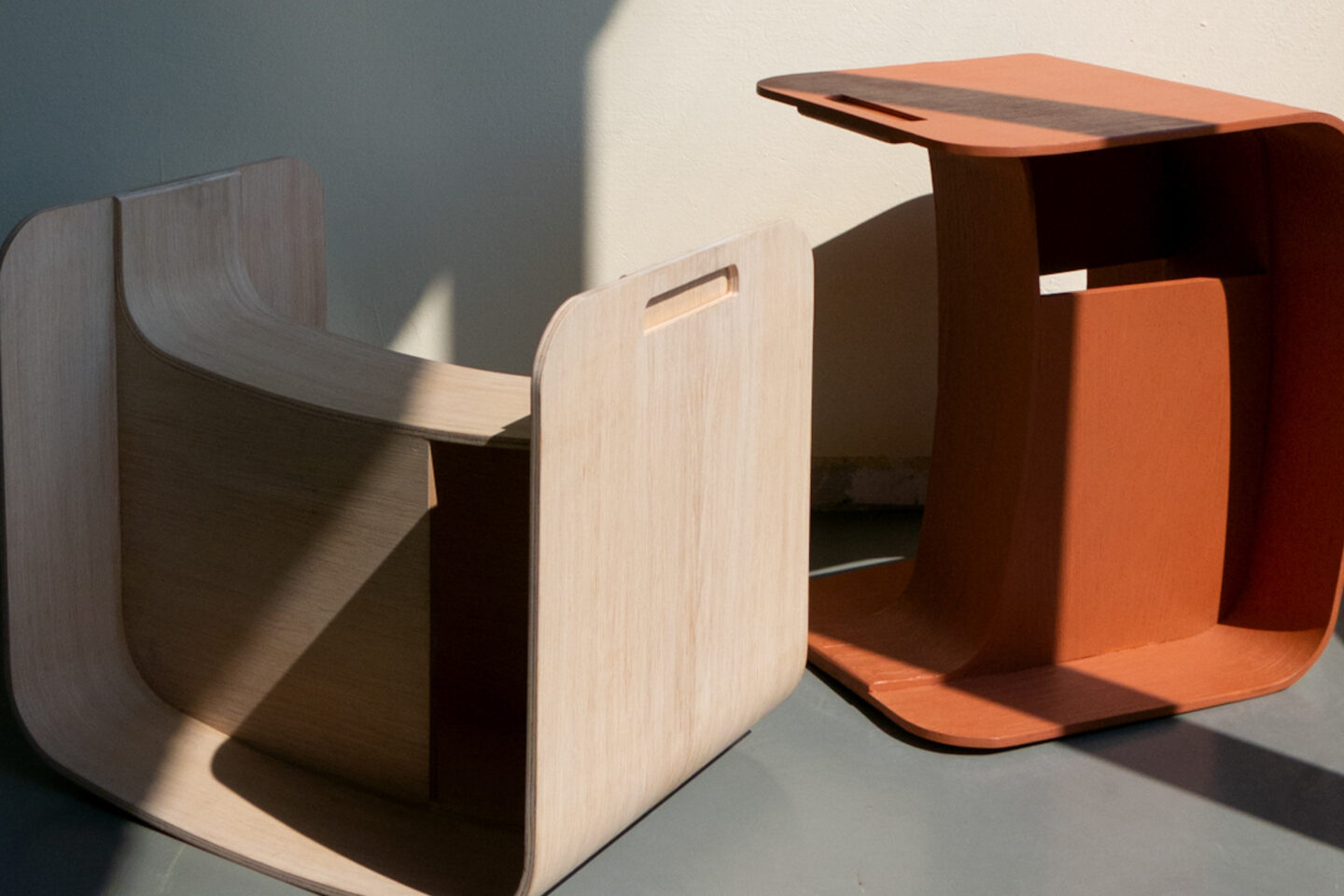 When
7.05.2022 — 12.06.2022
Where
Teresa Egger focuses on furniture and object design. With LUDO, she has created a hybrid between side table and playroom furniture ‒ a piece of furniture that counteracts the tendency to strictly separate children's and adult spaces in the living room. By simply turning it around or upside down, the award-winning LUDO furniture piece offers a new possibility for interaction: rocking horse, reading bench, side table. LUDO consists of an outer and scaled inner shell made of molded plywood, which is produced in just one pressing process. The children's furniture is available for pre-order in the Kunsthaus Graz shop during the Design Month.
DESIGN IN THE CITY

Furniture for Young and Old
May 7 – June 12, 2022
Kunsthaus Graz | Lendkai 1, 8020 Graz
Opening hours
Tue – Sun, 10 am – 6 pm