Events, Exhibitions
IN_ORGANIC SYMBIOSIS
26.05.2022 — 6.06.2022 | Kunstraum Sagmeister
In Moya Hoke's exhibition, organic meets inorganic materials, creating a new understanding in the making of objects. The exhibition is the centerpiece of designfrische.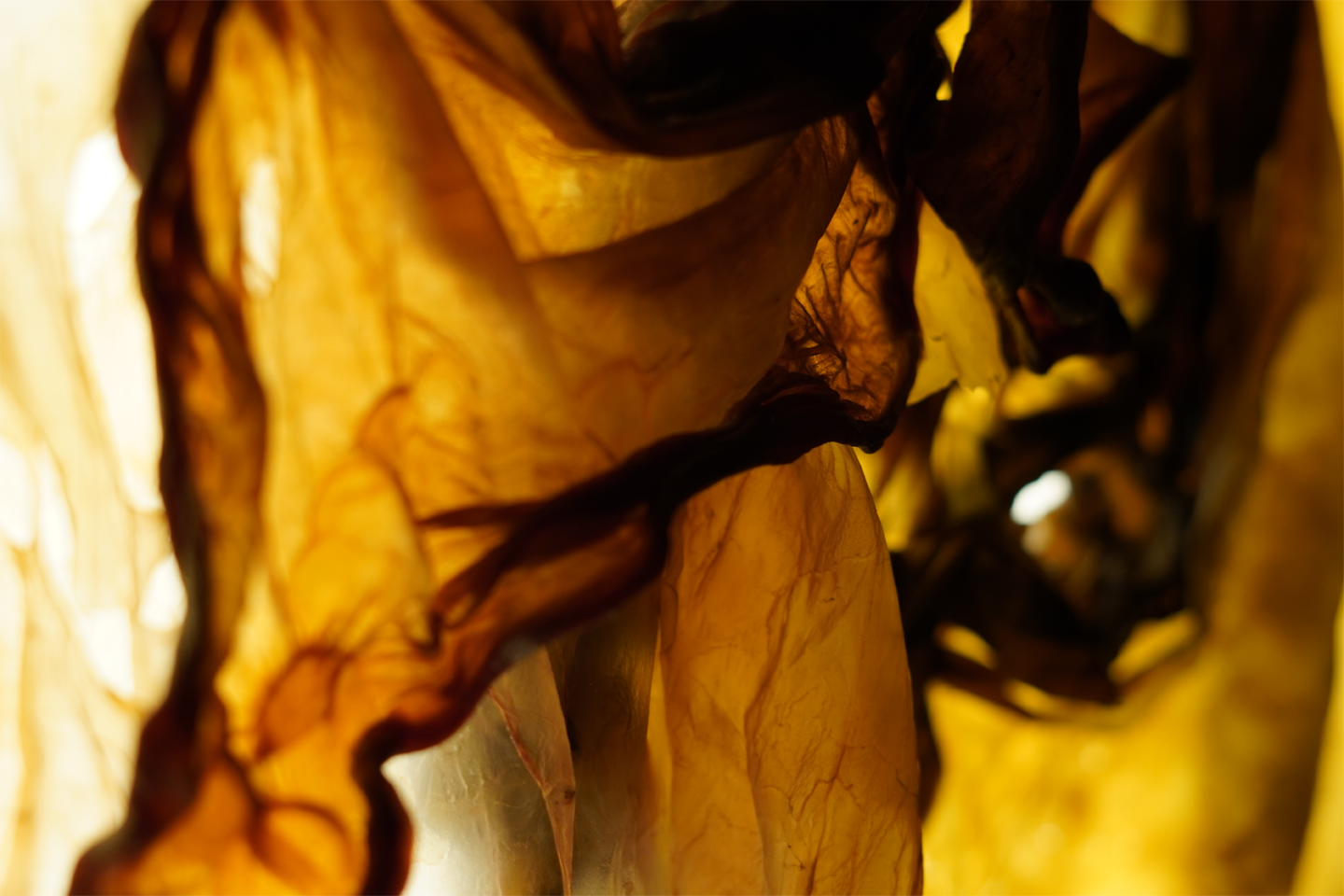 When
26.05.2022 — 6.06.2022
Where
In the exhibition IN_ORGANIC SYMBIOSIS, Moya Hoke combines her artistic material research with Scoby skins (Symbiotic Culture Of Bacteria and Yeast), a living organism with luminous bodies made of translucent porcelain. The exhibition is complemented by an educational program that the artist herself creates in the form of participatory lecture performances to make production processes visible and the material literally comprehensible.
The title of the exhibition assigns the actual materiality of the objects to be experienced (porcelain, Scoby, light) and at the same time alludes to the unbalanced symbiosis between subject and object. Specially treated Scoby skin is combined with translucent porcelain to make the relationship between organic and inorganic material visible through light.
Grasping and comprehending is the focus of this interactive exhibition. In this way, Moya Hoke's objects aim to generate in visitors an understanding in the making of things, or of the materials used to make them, which often fall into the background due to growing complexity and lack of engagement.
Another concern of the artist is to convey the process of creation; little attention or understanding is shown for everyday objects we take for granted, as we also rarely know how they are created. However, understanding the material, as well as how the product is made, plays a large role in the appreciation of objects. In addition, the understanding of the objects, opens a creative approach to them – does it also only serve to be able to repair them.
The exhibition is complemented by workshops or lecture performances that make the production processes of the exhibited objects visible. Here visitors are invited to participate practically and discursively themselves.
EXHIBITION
IN_ORGANIC SYMBIOSIS
Casa Tondolo | Alexander-Kortschak-Weg 6, 8530 Trahütten
Opening hours
May 26 – 29, 2022
June 4 – 6, 2022
from 11 am – 5 pm