Events, Workshops
Istanbul @ Murinsel Graz
16. May - 18. May 2019 | Murinsel Graz
As part of the three-day program on Murinsel Graz, you can learn about th design landscape of Istanbul through talks, workshops and a design competition.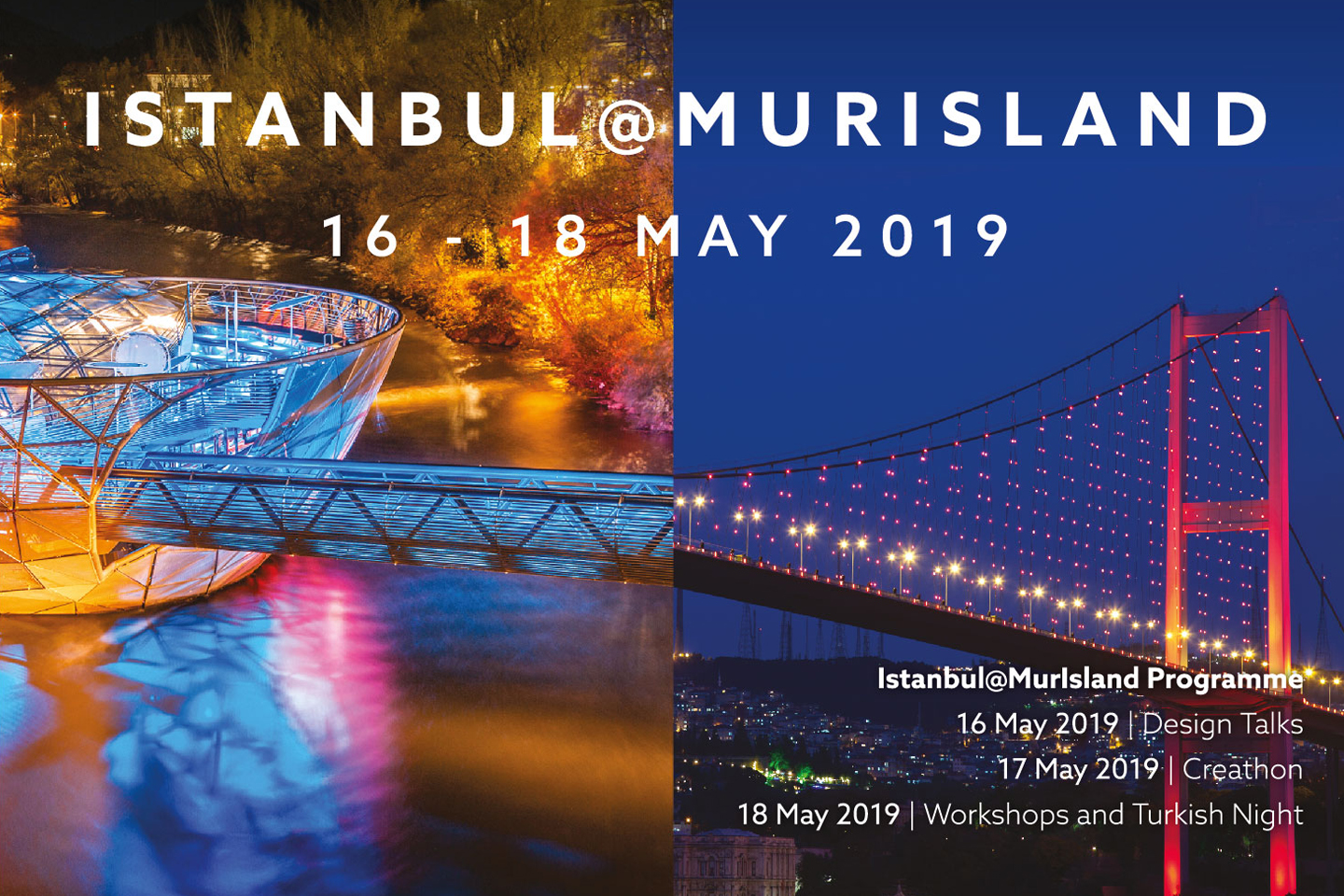 During Graz Month of Design 2019 the Creative Industries Styria has an intensive partnership with the UNESCO City of Design Istanbul. In addition to the "Istanbul Design Collection" exhibition at the designforum Steiermark, a 3-day program will take place on the Murinsel, where you can get to know the design landscape of Istanbul better at Design Meetings, a Turkish Night and workshops.
On May 17, the Design Competition for Bicycle Design "Creathoncity" will take place. It is a conceptual design competition for a bicycle design. The expected output will be environmentally friendly, sustainable, high level of mobility, user friendly and will be explained how it will take place in the network of transportation relationships in the future and the processes are questioned as a user-oriented system. Registration for the competition is required until April 28.
When
16. May - 18. May 2019
Where