Events, Workshops
Istanbul @ Murinsel Graz
16. May - 18. May 2019 | Murinsel Graz
As part of the three-day program on Murinsel Graz, you can learn about th design landscape of Istanbul through talks, workshops and a design competition.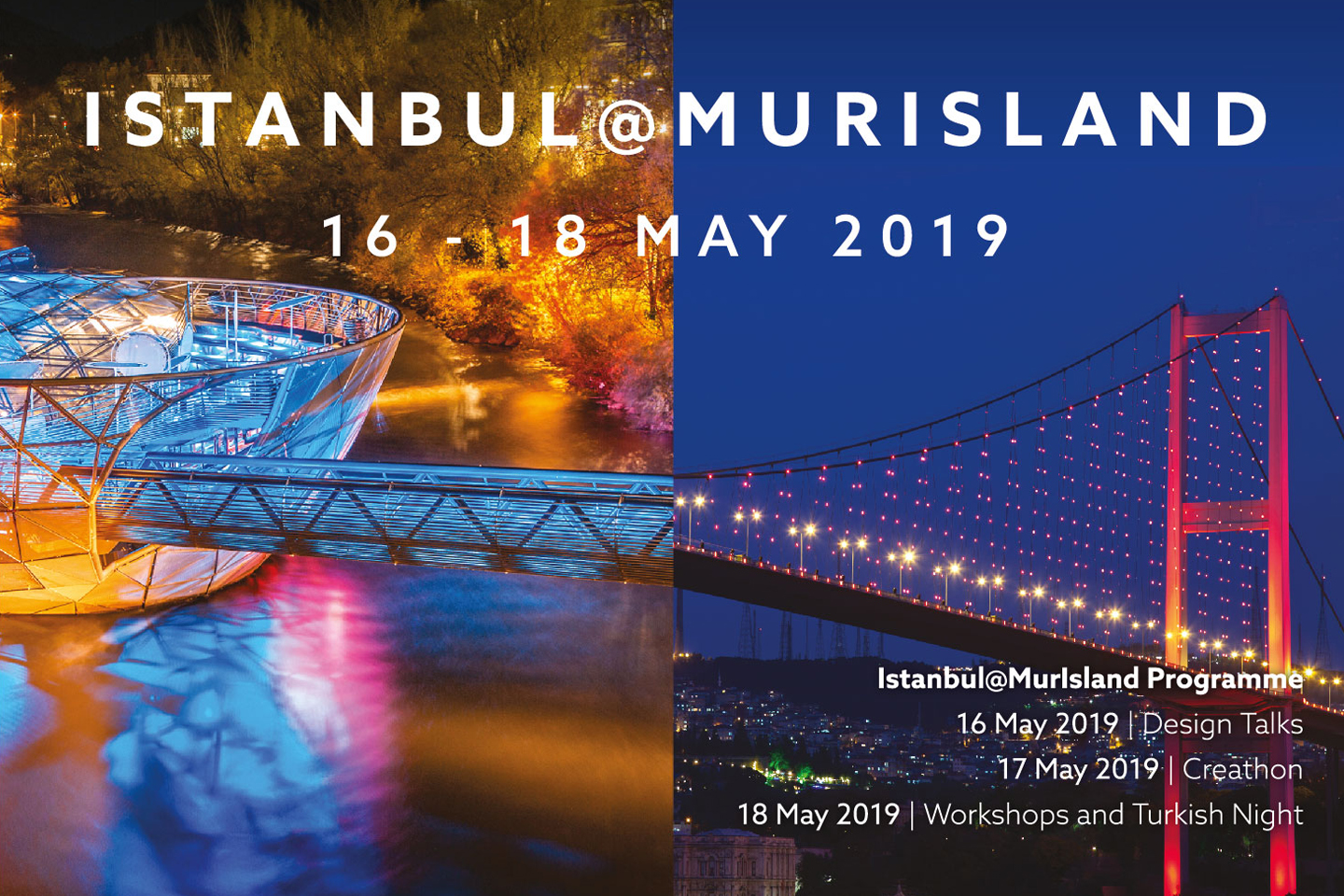 During Graz Month of Design 2019 the Creative Industries Styria has an intensive partnership with the UNESCO City of Design Istanbul. In addition to the "Istanbul Design Collection" exhibition at the designforum Steiermark, a 3-day program will take place on the Murinsel, where you can get to know the design landscape of Istanbul better at Design Meetings, a Turkish Night and workshops.
Program
May 16,  2019
Design Talks
12.00 – 17.45 
Istanbul has a rich capacity on most of the design branches. This includes industrial, architectural, fashion, art and many more. To share its' design knowledge and create more with cooperation, they are going to give "Design Talks" speeches on May 16, to the people of Graz in Mur Island. These speeches will be about design directions of Istanbul, relation of design with people, UX design and Istanbul's design ecosystem.
May 18, 2019 
Turkish Handcraft Workshops 
10.30 – 17.30 
There will be multiple workshops on Turkish Hand Made Arts. These workshops include marbling, wood burning, geometric patterns and jewelry designs.
After the workshops ends, there will be a Turkish Night for invited guests! They will arrange Turkish foods and famous Turkish speakers will talk about Istanbul and Turkey's beauties.
When
16. May - 18. May 2019
Where