Events, Presentation, Women & Design
KLÄÄSCH. Zusammenstöße mit Kunst, Mode und anderen Disziplinen (Clashes with art, fashion and other disciplines). 1984 – 1994.
06. June 2019 | 19.00 | Literaturhaus Graz
As part of Design Month Graz, Austrian actress Petra Morzé presents the publication "KLÄÄSCH. Zusammenstöße mit Kunst, Mode und anderen Disziplinen (Clashes with art, fashion and other disciplines). 1984 - 1994." by Lisa D. In both words and pictures, some stages of the career of the self-proclaimed fashion designer and activist are described.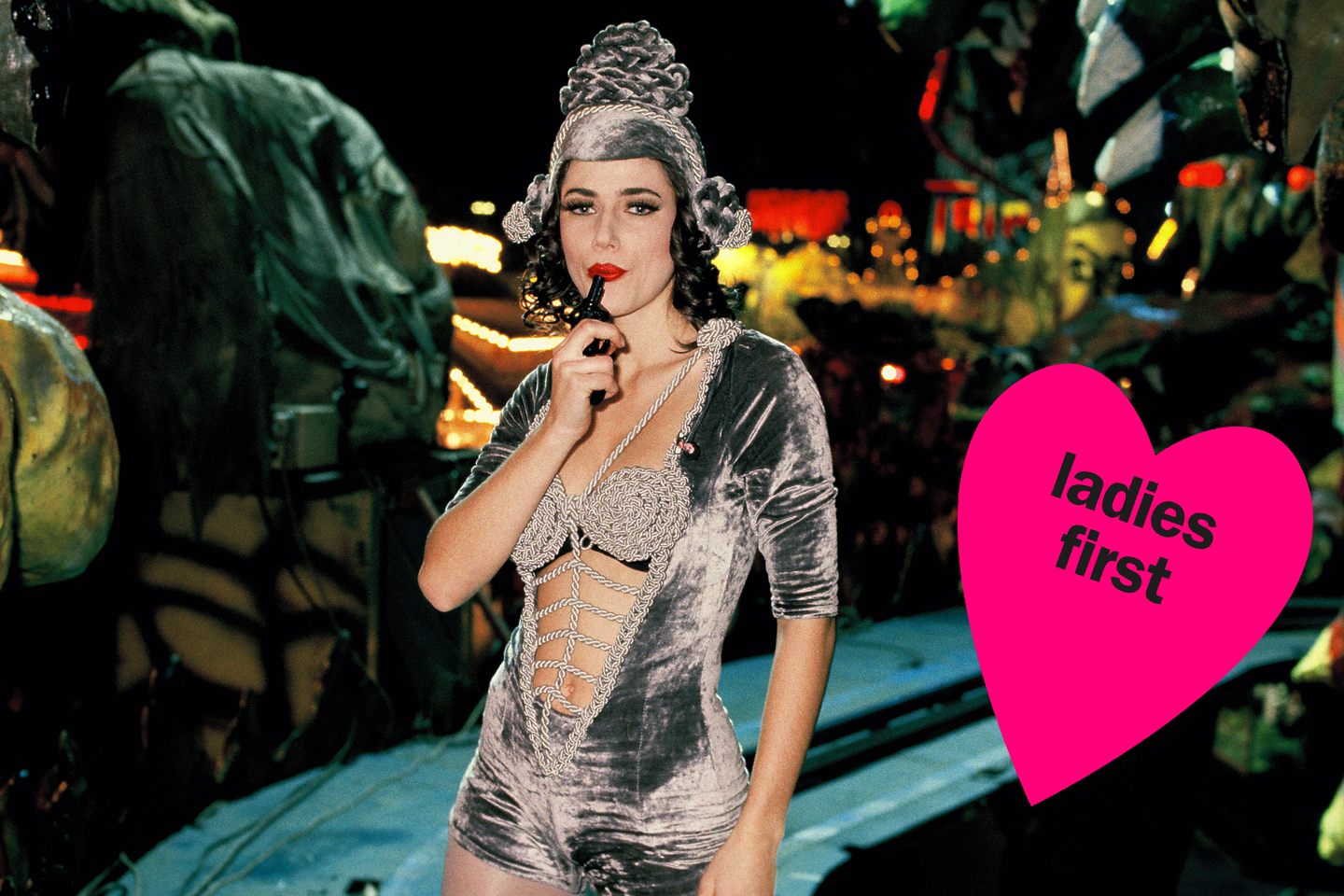 One of Lisa D's trademarks was shows and performances in which she – together with colleagues, artists, musicians, actors, writers and lay models – freed the fashion and fashion show from the hands of professionals and made the people involved – sometimes in a culturally pompous way, sometimes in an anarchic-rebellious way – tell luscious counter-narratives.
She collided with a number of very different, sometimes highly illustrious milieus and personalities: from the literary and art scene of the avant-garde city of Graz to the carnival milieu of various amusement parks, from the demimonde of faded strip clubs to the glittering world of the Playboy magazine, from the underground scene of Berlin-based cellar bars to more or less venerable high-culture temples, from Hans Gamperl and Sister to Lucas Cejpek and Joerg Schlick to Elfriede Jelinek, from Fiona Bennett to Lena Braun and Mani Matschke to Otto Sander.
Between extensive photo series of seven shows, Lisa D. revives these encounters and clashes from the perspective of her semi-fictional former model Alice Daddledale. Not only does a story emerge from the headstrong ramblings of a pleasurably amateur and aesthetic female pirate creating her own genre, but also the panorama of a time in which the borders between East and West, art and commerce, male and female, domination and self-control dissolve. In the background, lodges are founded, parades invented, world history missed, parties crashed, friends betrayed and geniuses born.
Operator: Literaturhaus Graz in cooperation with Steirische Kulturinitiative
Lisa D. (Elisabeth Prantner), born in Klagenfurt, Austria, a trained teacher, has worked since 1984 as a freelance fashion designer, first in New York and Graz, then mainly in Berlin, where she lurched in the scene of the Wende (unification of Germany). In addition to operating her fashion label of the same name, she produced numerous unusual shows, performances, and initiatives in which she tells stories by using fashion language. Since 2011 she has been running the alteration studio "Bis es mir vom Leibe fällt (Till it falls off my body)" in Berlin.
When
06. June 2019 | 19.00
Where