Installation
LOSTSPACE
21.05.2022 — 12.06.2022 | BüRoSe am Lend, Schaufenster
Graz-based Ninja Guru Studio brings art to life through interactive elements, engaging sound design and targeted storytelling. The two freelance artists turn art and design into a multi-sensory experience.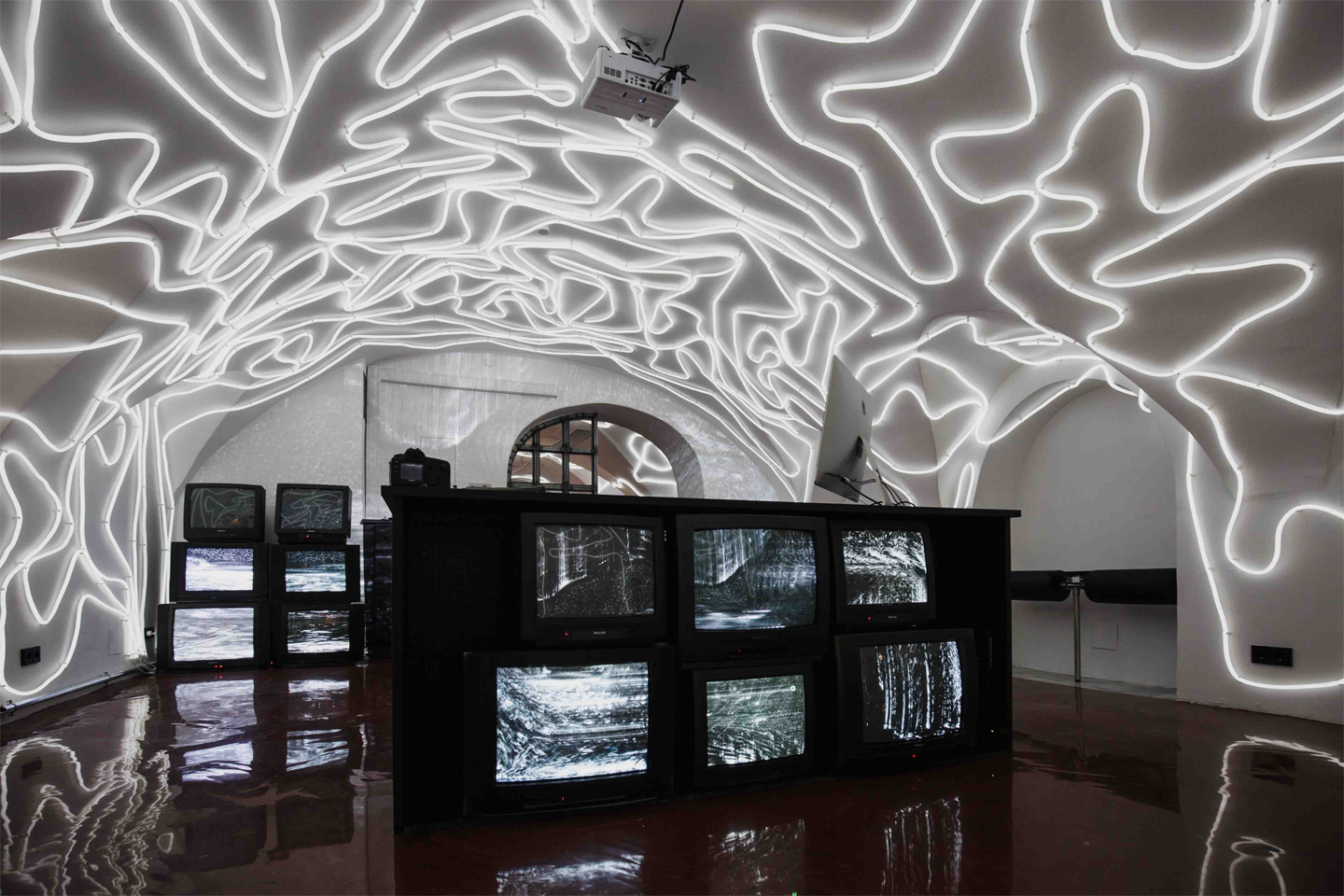 When
21.05.2022 — 12.06.2022
Where
LOSTSPACE is an interactive sound-light installation designed to communicate with passers-by on the street through the shop window. The installation is intended to develop the aesthetics of the series of light installations LOST by the Graz-based design studio Ninja Guru and to complement them with the interactive sound level. LOSTSPACE sets as a goal to create new interactive narration in the space installation.
INSTALLATION
LOSTSPACE
May 21, 2022 – June 12, 2022
BüRoSe am Lend, storefront | Lendplatz 41, 8020 Graz
Opening
Friday, May 20 | 8pm
About Ninja Guru Studio
Ninja Guru Studio is a Graz based Design Studio, founded by two artists and sound designers Nick Acorne and Valerio Zanini.
Ninja Guru Studio works in the field of interactive art and design creating sound light installations, also providing development and realization of immersive interactive storytelling for exhibitions, museums, theater performances and business promotion. The projects of Ninja Guru Studio were presented in Austria and all over Europe.
The production and concept of the dance performance "SHE", created by Ninja Guru Studio in cooperation with the ukrainian theater director Nina Khyzhna, won the prize Vivo d'Arte (launched by the Italian Ministry of Foreign Affairs and International Cooperation in collaboration with the Romaeuropa Festival) and was presented in Rome in 2020.