Workshops
Marbling Workshop
18. May 2019 | 10.30 — 17.30 | Murinsel Graz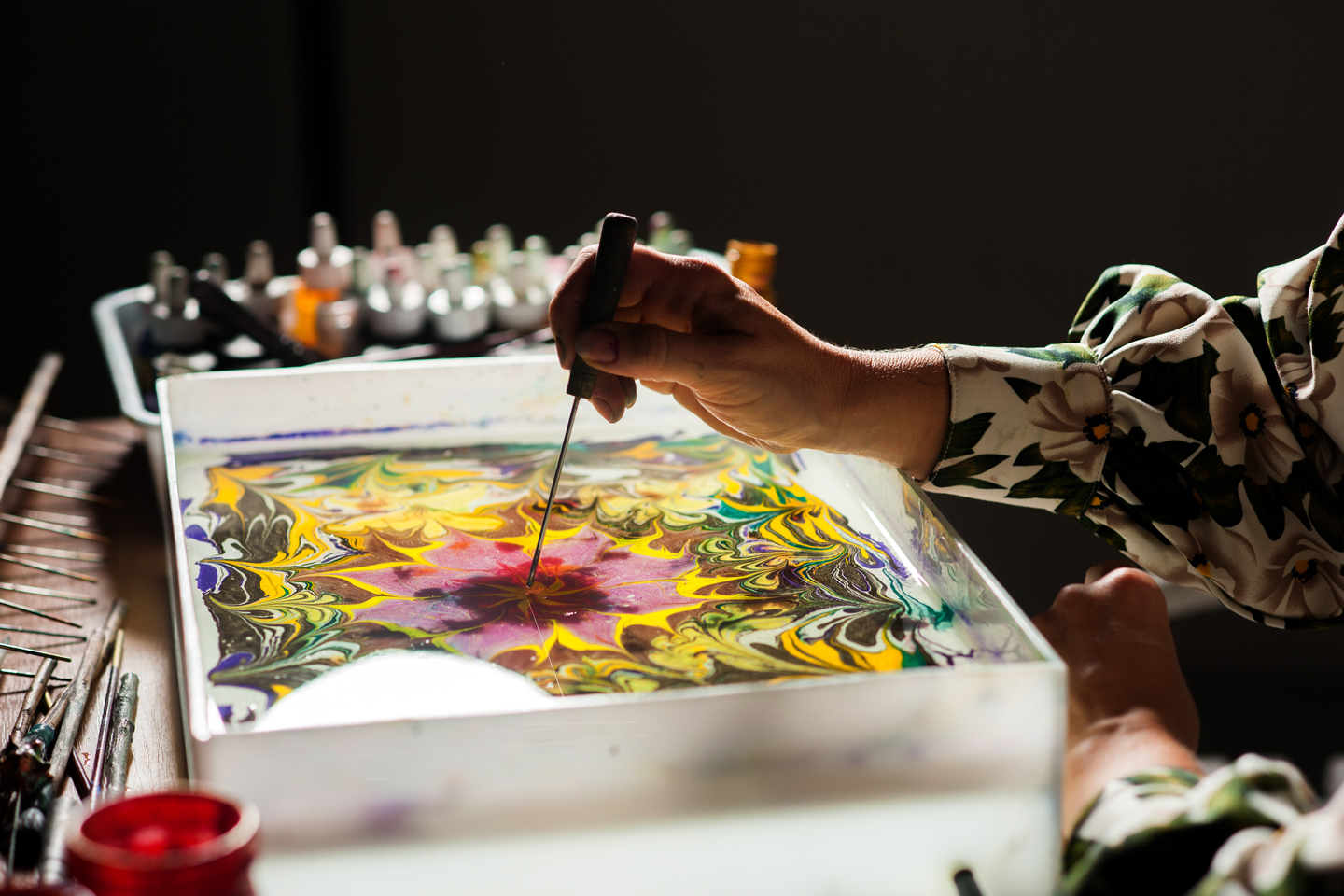 The first workshop starts at 10.30. We therefore ask you to register for the individual workshops on site from 09.30 to 10.30.
10.30 – 13.30 and 14.30 – 17.30
Marbling is an art of ornamentation made with special blends coloring in marbling boat via applying the patterns created with special paints on paper. The Art of Marbling was included in the UNESCO Representative List of the Intangible Cultural Heritage of Humanity. In this workshop, you will meet the art of marbling, you will try to make your own marbling, you can take it with you as a memory.
Instructor: Fatma Çiğdem ERTEM
When
18. May 2019 | 10.30 — 17.30
Where