Events
Opening – Students for Tolerance
12.05.2022 | 18.00 — 20.00 | Joanneumsviertel
The exhibition in the Joanneumsviertel explores the question of what tolerance is and how it can be represented visually. The opening will take place on May 12 at 6 pm.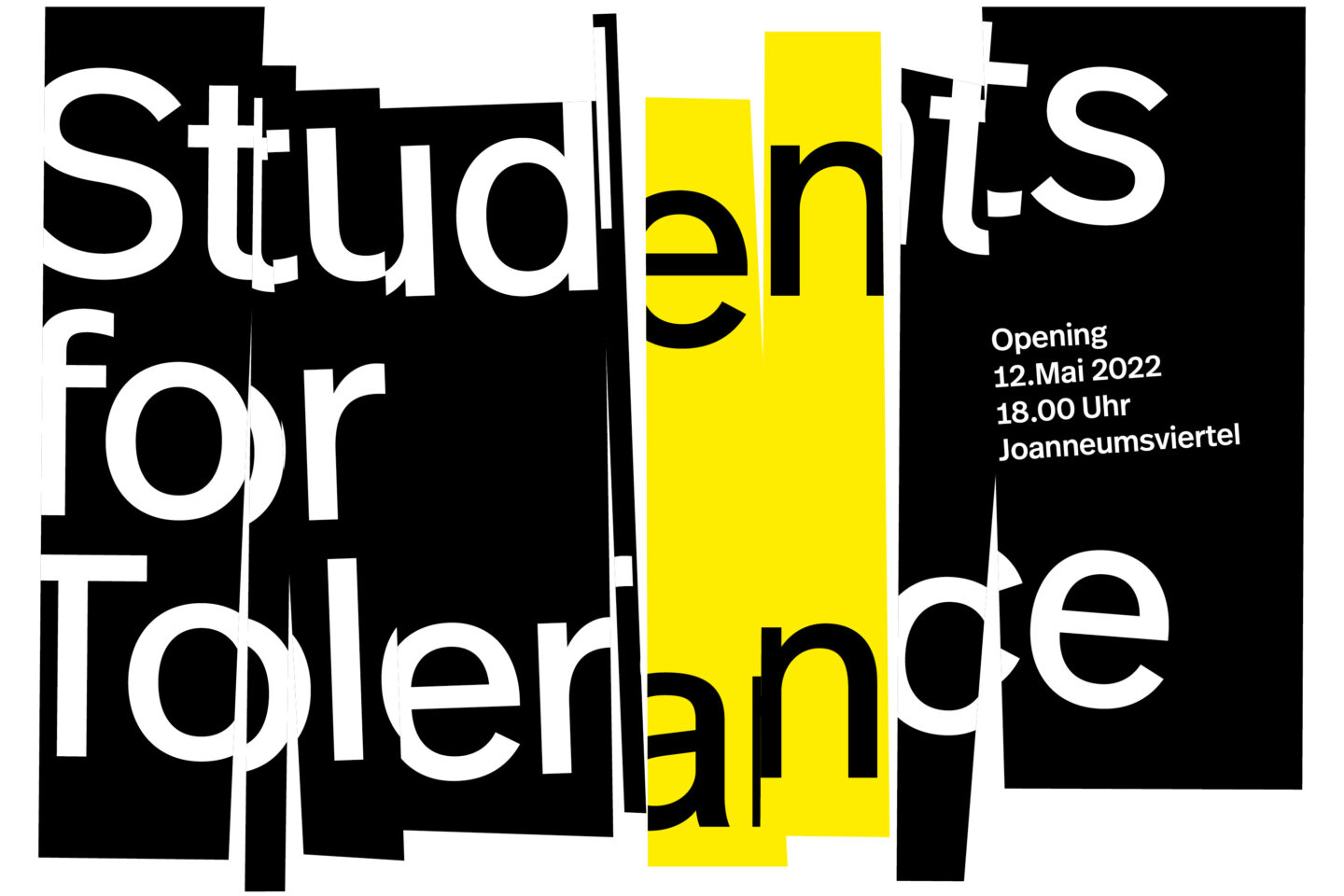 When
12.05.2022 | 18.00 — 20.00
Where
Design students from Dortmund, Graz, Ljubljana and Zagreb dealt with the question of how strong visual concepts and messages on the topic of tolerance can be developed with the help of various design techniques.
The results were translated by the students into individual posters, which are presented as part of the exhibition "Students for Tolerance". The resulting works are characterized by diverse design approaches and range from the classic poster to the mixed reality poster to the animated poster.
"Students for Tolerance" is an exhibition of the Institute of Design & Communication of the FH JOANNEUM in cooperation with the University of Applied Sciences Dortmund, the University of Ljubljana and the University of Zagreb.
EXHIBITION OPENING
Students for Tolerance
May 12, 2022, 6 pm
Joanneumsviertel | Access via Landhausgasse, 8010 Graz
Opening hours
Tue – Sun, 10 am – 6 pm