Events, Lectures
REDESIGN THE FUTURE – DAY 2
11.05.2021 | Online-Event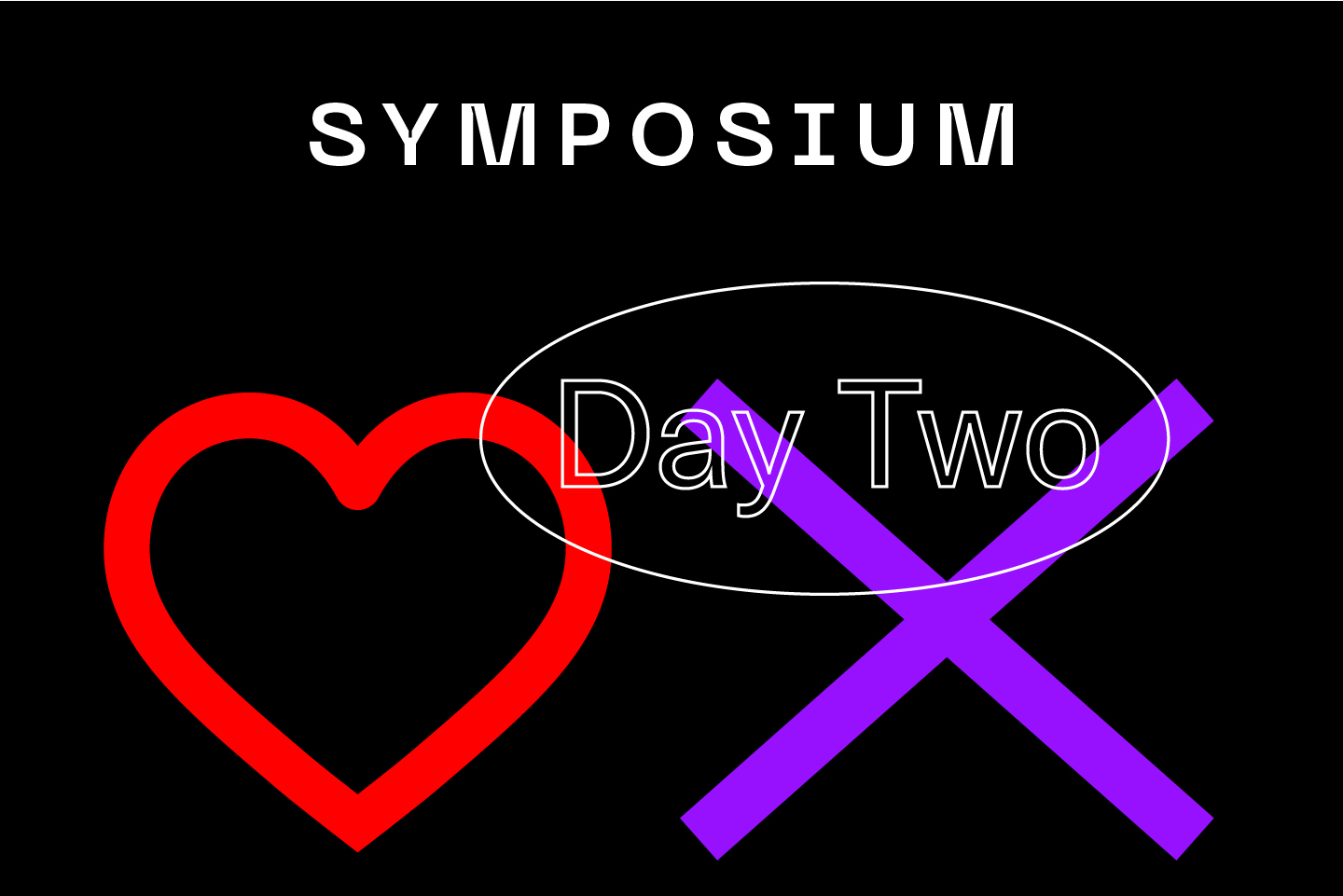 "Redesign the future" is the title of the Designmonat Graz online symposium that is held by FH JOANNEUM and Creative Industries Styria in cooperation with the Green Tech Cluster. In three panels, international speakers present solutions and best practice examples for the major project of the future – its' very own rescue. Design will take a significant role in it.
Technically, the future had already been planned. We knew the problems as well as their solutions. The implementation was next. And then everything changed in an instant. "Today is tomorrow's yesterday" as we like to say. Back to Square One then. It's all about rethinking and redesigning the future, today more than ever. And here we have the online symposium's topic which approaches the future in different ways. This also calls for a philosophical and spiritual base/foundation, as described in Stuart Walker's latest book "Design And Spirituality". He will open the symposium with a keynote, followed by 3 panels dealing with the following topics: the future of design education, the complex topic of climate in public space and design that puts people center stage even more.
Day 2
Tuesday, May 11, 2021
Program
14.30 pm: Opening Statement, Begrüßung by Eberhard Schrempf and Karl Stocker

_Panel 2: Changing Urban Climate
Speaker 1: Karlheinz Boiger, Breathe Earth Collective
Titel: Can future cities perform like a forest?
Speaker 2: Aglaée Degros, TU Graz, Institut für Städtebau
Titel: Urban Climate Surfaces
Speaker 3: Daria Mayskaya, Energie Steiermark Kunden GmbH 
Title: Future Energy Communities
_Panel 3: Designing for People
Speaker 1: Mariana González de la Rosa | Universidad Iberoamericana Puebla
Titel: Alternative economies, another way to rethink design practices for the people
Speaker 2: Emanuel Barbosa | Arte Matosinhos Porto, ESAD – College of Art and Design, Matosinhos Porto
Titel: What can we do?
Speaker 3: Angus Campbell | Elam School of Fine Arts at the University of Auckland
Titel: Designing with & beyond People
17.08 pm: Closing
Panel 2
Changing Urban Climate
Moderation: Bernhard Puttinger
hosted by Green Tech Cluster

The second panel deals with climate with a focus on particular challenges in urban space. Nowadays already 80 percent of the world's population work in cities and large agglomerations, particularly in Asia and Latin America. It has a serious impact on the cities which face a threatening climatic collapse if drastic countermeasures aren't taken. This calls for ideas, political and urban development willingness as well as appropriate infrastructure that enables the production, accumulation and consumption of energy on a local scale. And: "It needs precisely thought out solutions, so people can drive forward climate transformation in an active and financially effective way" says Bernhard Puttinger, CEO of the Green Tech Cluster who is the symposium's cooperation partner. The key question in this context is: how can technology go hand in hand with humans? Answers are provided by Karlheinz Boiger of Breathe Earth Collective (see also page 14 in this magazine) and architect and city planner Aglaée Degros of Technical University Graz.
_Speaker 1: KARLHEINZ BOIGER, BREATHE EARTH COLLECTIVE

The Breathe Earth Collective, a transdisciplinary network of designers, architects, landscape designers, urbanists and artists working on of the most important social, environmental and technological challenge of our time: air and climate within cities.
www.breatheearth.net
Abstract
Titel: Can future cities perform like a forest?
Urban agglomerations, cities, will continue to grow in the future. As early as 2020, urbanization will enable more than 80% of the world's population to live and work in cities and urban areas. Strategies for dealing with climate change therefore play a crucial role in the future of cities both globally and locally. New ways of cooling, air-conditioning and improving the air quality of existing and built cities in order to reduce the "urban heat islands effect" in the long term must be developed to ensure a quality of life in our cities. If we understand the city as an organism, we also have to think and design the city of the future as an ecological systemic body that can actively contribute to the climate and the environment. This approach changes the notion of architecture itself. Architecture is no longer merely a passive shell that protects us from the climate, but it itself becomes part of this living organism in the naturally networked system, becoming itself an active part of the complex.
_Speaker 2: AGLAÉE DEGROS | TU GRAZ, INSTITUT FÜR STÄDTEBAU​
Aglaée Degros is professor and chair of the Institute of Urbanism at Graz University of Technology and Science Fellow at the Free University of Brussels. In 2001, she cofounded with Stefan Bendiks Artgineering, an office dedicated to improve the relation between landscape, city and infrastrutcure.
www.tugraz.at
Abstract
Titel: Urban Climate Surfaces
Using a number of examples, the lecture deals with the transformation of traffic space into public space and the potential of this conversion to improve the climate. Redesigning traffic space not only influences the modal split of a city, but also enables the reactivation of ecosystems, as surfaces can be unsealed, resulting in a public realm with more green and less asphalt. It also makes it possible to better integrate public space into metabolic cycles and ideally improve them. This refers not only to improving air quality and reducing the impact of the urban heat island through planting, but also to water, soil, material, waste and energy cycles.
_Speaker 3: Daria Mayskaya, Energie Steiermark Kunden GmbH
| | |
| --- | --- |
| | MA Daria Mayskaya holds a Bachelor of Science in Ecology and Sustainability from St. Petersburg State University and a Master of Arts in Business from IMC Krems University of Applied Sciences. After her professional career at a subsidiary of Gazprom and Mondial GmbH & CO KG, among others, she has been working in product development and project management at Energie Steiermark Kunden GmbH since 2014. Currently, her focus is on the digitalization of energy-related products and energy communities. |
Abstract
Titel: Future Energy Communities
The EU Commission's Clean Energy Package aims to enable customers to produce, store and consume the energy they need locally. In her lecture she introduces the approaches currently being discussed and developed in Austria. The first part of the presentation takes a look at the use cases and the storage concept of the Blockchain Grid project, which focuses on the implementation of a local energy community through reduced network fees and charges. The CLUE project is introduced in the final part of the presentation and investigates further concepts for renewable energy communities and citizens' energy communities.
Panel 3
Designing for People
Moderation: Sigrid Bürstmayr
hosted by FH JOANNEUM

With all the various tasks of design, one thing remains the same: design is made for human beings therefore human beings are design's main focus. The symposium's third panel shows that not everything is always equally suitable and useful at the same time. "Design always depends on the cultural, geographic and socio-economical background it was created in" says Sigrid Bürstmayr, designer and tutor at Department for Design and Communication at FH JOANNEUM. Equally diverse are this panel's speakers. Mariana González de la Rosa of Universidad Puebla in Mexico talks about how social and solidarity-based economies in the design area can be pushed forward, particularly against the background of partly difficult economic conditions. Further contributions come from Angus Campbell of Elam School of Fine Arts at the University of Auckland/New Zealand as well as designer and design intermediary Emanuel Barbosa of Design College ESAD in Porto.
_Speaker 1: MARIANA GONZÁLEZ DE LA ROSA, COORDINATOR OF THE BA DEGREE IN INDUSTRIAL DESIGN, UNIVERSIDAD IBEROAMERICANA PUEBLA

| | |
| --- | --- |
| Mariana de la Rosa © Luz De la Rosa | She is industrial designer, CONACYT fellow in the Industrial Design Postgraduate UNAM, Diploma in Social Economy and Cooperative Entrepreneurship. Manager and facilitator of Saberes y Sabores de Puebla project associated with the UNESCO Design Cities Network. Some publications: "Augmented Reality as a tool to build identity and appropriation of public spaces" and "Geo Referenced Map for Participatory Design." |
Abstract
Titel: Alternative Volkswirtschaften: Ein weiterer Weg, um Designpraktiken für Menschen zu überdenken (Alternative economies, another way to rethink design practices for the people)
If the world is transforming through ecological, political, economic and social movements, why does industrial design in Mexico continue a strong tradition towards aesthetic objects? As coordinator of an industrial design program, I face a market disconnected from sustainable practices and the power of design to transform our social realities. The root becomes deeper being a peripheral country where the term economic development is another colonizing form to determine the designer practices. Design for people should be focused on our pluriverse realities; In that sense, understanding design from the south perpective show us other alternatives to train us and insert ourselves into models of social and solidarity economy, a figure that seeks to respond to the needs of our context.
_Speaker 2: EMANUEL BARBOSA | DESIGNER, DESIGN EDUCATOR AND CURATOR, ESAD – COLLEGE OF ART AND DESIGN, MATOSINHOS PORTO​
| | |
| --- | --- |
| © João Pádua | Emanuel Barbosa is a designer, educator and researcher from Porto, Portugal. Since 1998 teaches Design at ESAD Matosinhos. From 2012 to 2016 was creative director of Casa International magazine (Beijing). Founder and member of FDTG – From Denim to Green, Founder and President of ACPT – Portuguese Cultural Association. International coordinator of ESAD. Curator and promotor of design and creativity events in Porto, Matosinhos, Águeda, Lisbon, Berlin, London, Ludwigsbourg, Beijing, Macau and Zhuhai. His texts have been published in Baseline (UK), Pli (PT), Lookvision (PT), Slanted (DE), DeForma (ES), Package Design (CN), Identity (RU) and Casa International (CN). |
Abstract
Titel: What can we do?
The growth in textile production and consumption has brought environmental consequences, including deforestation, contamination of rivers, greenhouse effect and a constant threat to species. Unlike the impact of petroleum industry and all its derivatives, few of us are aware of how polluting the fashion industry is and how many natural resources are consumed in its production. In Portugal, a small group of people created an awareness network to alert society to the environmental impact of the textile industry and to seek to create a collection network for used clothing and textile waste to make new environmentally friendly solutions and products.
_SPEAKER 3: ANGUS CAMPBELL | DESIGN PROGRAMME LEAD AND SENIOR LECTURER, ELAM SCHOOL OF FINE ARTS AT THE UNIVERSITY OF AUCKLAND
Angus Campbell © Marie Aoun

Angus Donald Campbell is the Design Programme Lead and Senior Lecturer in the Elam School of Fine Arts at the University of Auckland. He has a Doctorate in Development Studies and a Master's in Industrial Design with 18 years of university lecturing, practice-based research and freelance design experience. Most of his work is passionately focused on local and sustainable innovation at the complex nexus of social, technological and ecological systems.
www.angusdonaldcampbell.com
Abstract
Title: Designing with & beyond people
Most designers want to "change the world" and although design processes have become more participatory, when working in contexts with extreme inequality and within communities that are not one's own, it is difficult to manage bias. Most of my design work in South Africa has been passionately focused on local and sustainable innovation at the nexus of complex social and technological systems. Using a conscious decolonial method, I have found that identifying local lay design innovation and then using my design expertise to amplify existing grassroots passion and creativity can lead to far more authentic and sustainable outcomes. However, with expanding environmental crises, designers need to situate themselves not only in human contexts but also bridge into broader ecological systems.
SYMPOSIUM
Redesign the Future
May 10 and 11, 2021,  Online-Event
more information about the program:
Day 1, May 10
Day 2, May 11
The symposium is organized and hosted by  FH JOANNEUM, Creative Industries Styria and Green Tech Cluster.