Exhibitions
TASTE THE ORTWEIN
3.06.2022 — 26.06.2022 | designforum Steiermark
Once again, the HTBLVA Ortweinschule in Graz is giving its young creatives space to present their skills to an audience with the exhibition: The final year students of art and design show their final works, which were created with heart, brain and hand.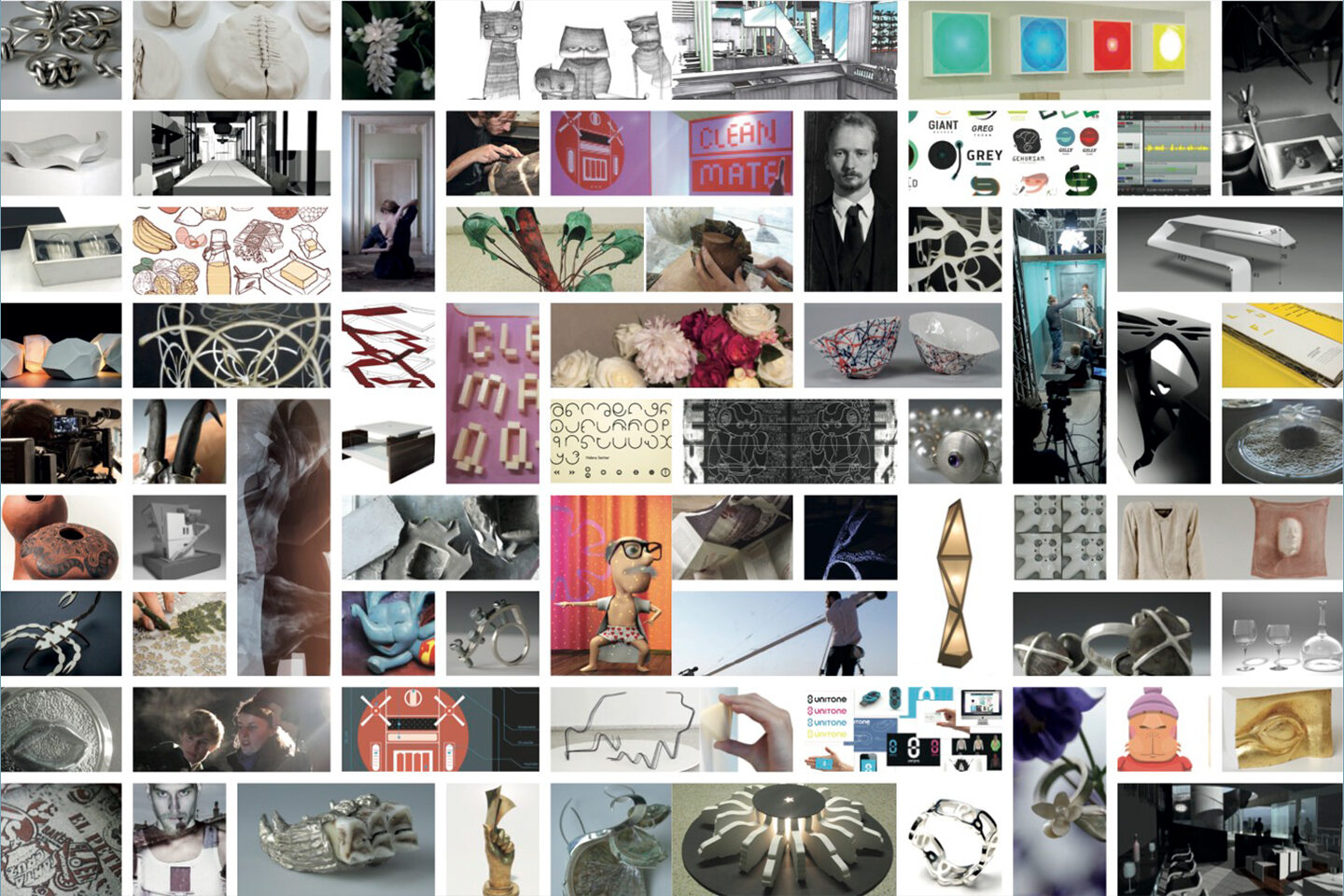 When
3.06.2022 — 26.06.2022
Where
Unique every year and always from a new perspective: This year's edition of "Taste the Ortwein" focuses on the creative process and its challenges. According to Tea Lindes and David Stelzer, teachers at the Ortwein School, it is about looking through the lens of young talent into the uncertain future and facing the unsolved tasks of tomorrow – tasks of a world of advancing digitalization, globalization and international instabilities.
The exhibited works reflect free thinking and high professional competence, and not without reason. Anyone wishing to undergo the sought-after five-year training at the Ortwein School must bring talent with them and demonstrate it as early as the admissions process. Thanks to the internationally unique, creative concept of the curriculum, which in addition to the usual compulsory subjects also offers numerous opportunities to live out creative passions, the training center receives a large number of applications every year. Applicants have to pass an aptitude test in which they have to prove themselves in drawing, painting and modeling, among other things. In addition, a portfolio should provide an insight into their own initial work and convince them of their raw talent.
When the doors of the Ortwein School open after a successful admissions process, the works in the interior rooms provide a first taste of everyday school life: in addition to learning, students also paint, build, draw, film and design. Eight different training focuses of the Art and Design Department testify to creative creative spirit: "Sculpture Object Design Restoration", "Film and MultimediaArt", "Photography and MultimediaArt", "Graphic and Communication Design", "Interior Design Space and Object Design", "Ceramics Art Craft", "Product Design Presentation" and "Jewelry Metal Design". "Taste the Ortwein" offers a design-savvy audience the opportunity to admire creations from all areas.
However, the Graz Ortwein School has another characteristic feature: the opportunity to network like-minded people. Direct exchange and personal conversations create a special relationship between learners and teachers; young creative people are waiting in the wings to breathe life into future projects. It is therefore not surprising that the training center can boast the names of internationally renowned graduates: The list of alumni and alumnae includes, for example, Peter Baustätter, who worked in Hollywood on the computer animation of films such as "Titanic," Carola Deutsch, who together with her sister as "decasa" made a name for herself not only in the tattoo scene, Alexander Imre, who together with star designer Patricia Urquinola designs trend-setting furniture in Milan, and artistic greats such as Richard Kriesche, Günter Brus or filmmaker Catalina Molina.
EXHIBITION
Taste the Ortwein. The Art of Creation.
June 2 – 25, 2022
designforum Steiermark | Andreas-Hofer-Platz 17, 8010 Graz
Opening
June 2, 2022, 6 pm
Opening hours
Tue – Sat, 1 pm – 6 pm
Admission free