Events
VITAVO Management Talk hosted by Regus: Our Design of New Work
31.05.2022 | 16.00 — 20.00 | Regus – Smart City
Top female managers provide personal insight into how they are tackling the challenges surrounding the topic of Green Transition in their companies.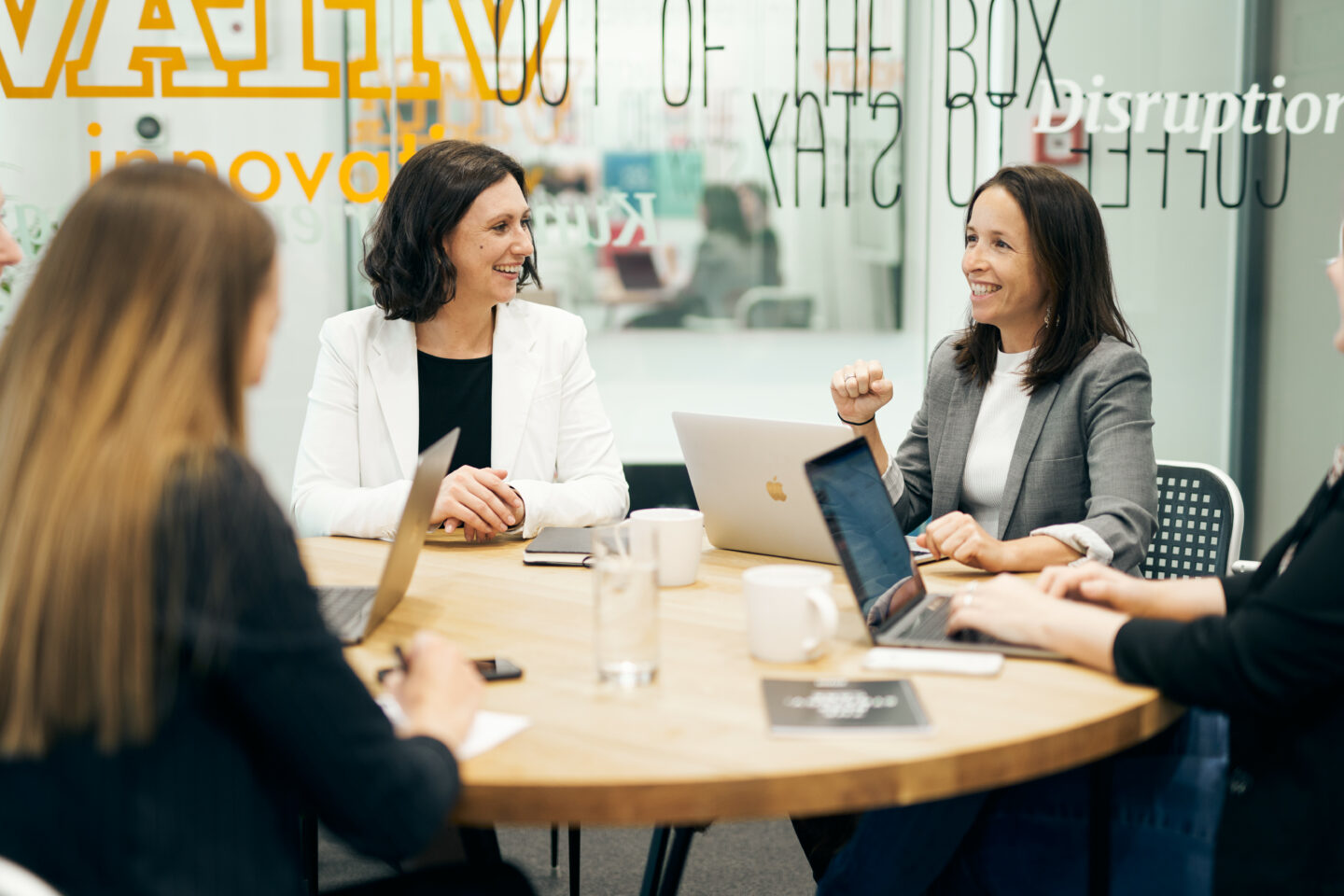 When
31.05.2022 | 16.00 — 20.00
Where
In the Design Month Graz VITAVO and REGUS invite to a Management Talk around the mega trend "New Work". The understanding of work is changing, the boundaries between life and work are blurring. Driven by automation and digitalization, working time models and work structures are changing. Decentralization and collaboration demand flexible office concepts and the establishment of a culture of trust in companies. Is the question of meaning coming to the fore? What does this mean for recruiting? Factors such as sense of purpose, design options and work-life balance result in exciting topic areas that companies need to address. Leading managers will provide insight into how they deal with these challenges in their companies and exciting questions will be discussed together.
Schedule
4 pm
Arrival & REGUS Open House
4.15 pm
Round-Table. Discussion round with
Bernd Stockinger (Citycom)
Julia Fandler (Ölmühle Fandler)
Helmar Bergthaler (aboutjobs)
Helmut Sechser (Regus)
Katharina Heil (VITAVO)
Moderation
Eberhard Schrempf (Creative Industries Styria)
5.15 pm
Open Space. Audience discussion
5.45 pm
Culinary finale & Networking
EVENT
VITAVO Management Talk hosted by Regus
May 31, 2022, 5 – 8 pm
Regus – Smart City | Waagner-Biro-Straße 47, 8020 Graz
Limited number of participants
Registration at: office@vitavo.at