Exhibitions
Wood Craft Design
6.05.2023 — 27.05.2023 | Designforum Steiermark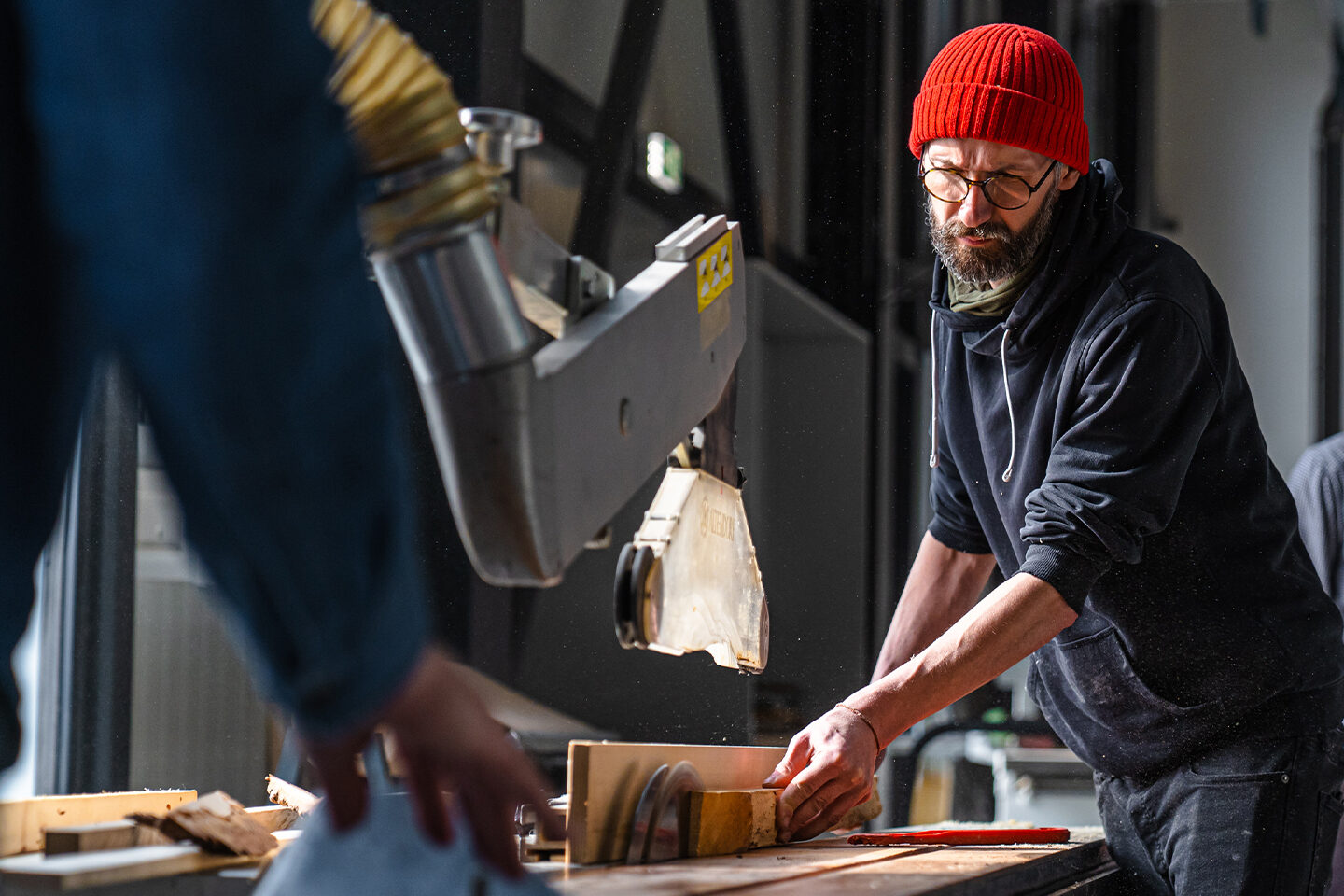 When
6.05.2023 — 27.05.2023
Where
At the beginning of the year, Creative Industries Styria started the WOOD CRAFT CAMP together with Holzcluster Steiermark. Designers from the CIS network work closely with selected companies from the Styrian wood cluster to develop marketable products from wood processing residues. The entire process is accompanied and curated by experts.
At the kick-off at the beginning of February with a day trip to the participating joiner's workshops, the ten participants were able to view and select materials, explore production possibilities and, at the end of February, start the two-day workshop of the WOOD CRAFT CAMP with their first ideas at Messner Ges.m.b.H in Lang.
Together with the five carpenters, the designers dealt intensively with the possibilities of production, materials and marketability. Through joint discussion, cutting, grinding, milling, gluing and wiring, a wide range of initial prototypes emerged, from classic home accessories to furniture made from residual materials to experimental fashion approaches.
The more than twenty new product concepts, accompanied and supported by experts, will now be further developed in the next step to the series prototype/serial product and the results will be presented to the public in the Design Month Graz 2023 in the context of an exhibition at the Designforum Steiermark.
The exhibition is part of the Design Month Graz focus theme "Circular what?"
EXHIBITION
Wood Craft Design
May 6 – 27 | Tu – Sa, 1 p.m. – 6 p.m.
Designforum Steiermark | Andreas-Hofer-Platz 17, 8010 Graz