Events
ico-D Special Meeting
2019 the special meeting of the International Council for Design (ico-D) will take in Graz.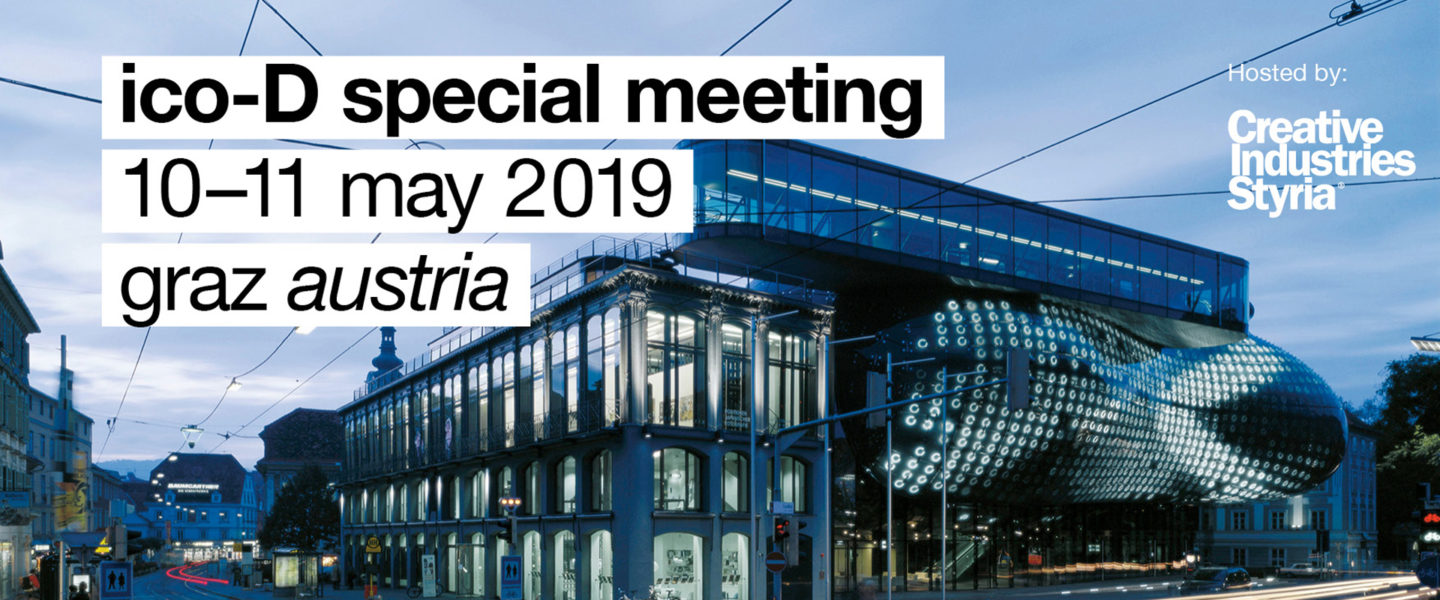 The international Council of Design (ico-D) is the world's largest representative of the international community of professional designers, composed of national design associations and design education institutions. ico-D was founded in London in 1963 and has been based in Montréal since 2005. It is a global professional design organization with more than 140 organizations in 67 countries and regions, including national professional associations, educational institutions and funding agencies. As a member-based network of independent organizations and stakeholders working in the multidisciplinary design field, it promotes the value of design practice, education, research and policy.
Since 2017, special meetings are held annually. The Special Meeting fosters collaboration and exchange between
 the international community of professional designers—the ico-D Membership—and these various promotion and valorisation entities to address overlapping challenges and objectives. Through networking and cooperation, participants are able to more efficiently utilise resources. ico-D believes in the importance of strengthening the international design community by supporting inter-entity knowledge transfer and collaboration.
In 2019, Creative Industries Styria and Graz as a UNESCO City of Design will be the host of the special meeting. This year, too, the international design community will be strengthened by the special meeting, which will support knowledge transfer and cooperation between the entities.
ico-D Special Meeting
May 10 – 11, 2019
Auditorium | Joanneumsviertel Graz
The Special Meeting is a symposium which is not open to the public.