How has Design Month Graz evolved and what has it become?
Eberhard Schrempf, managing director of Creative Industries Styria, talks with designmagazine.news about Design Month Graz.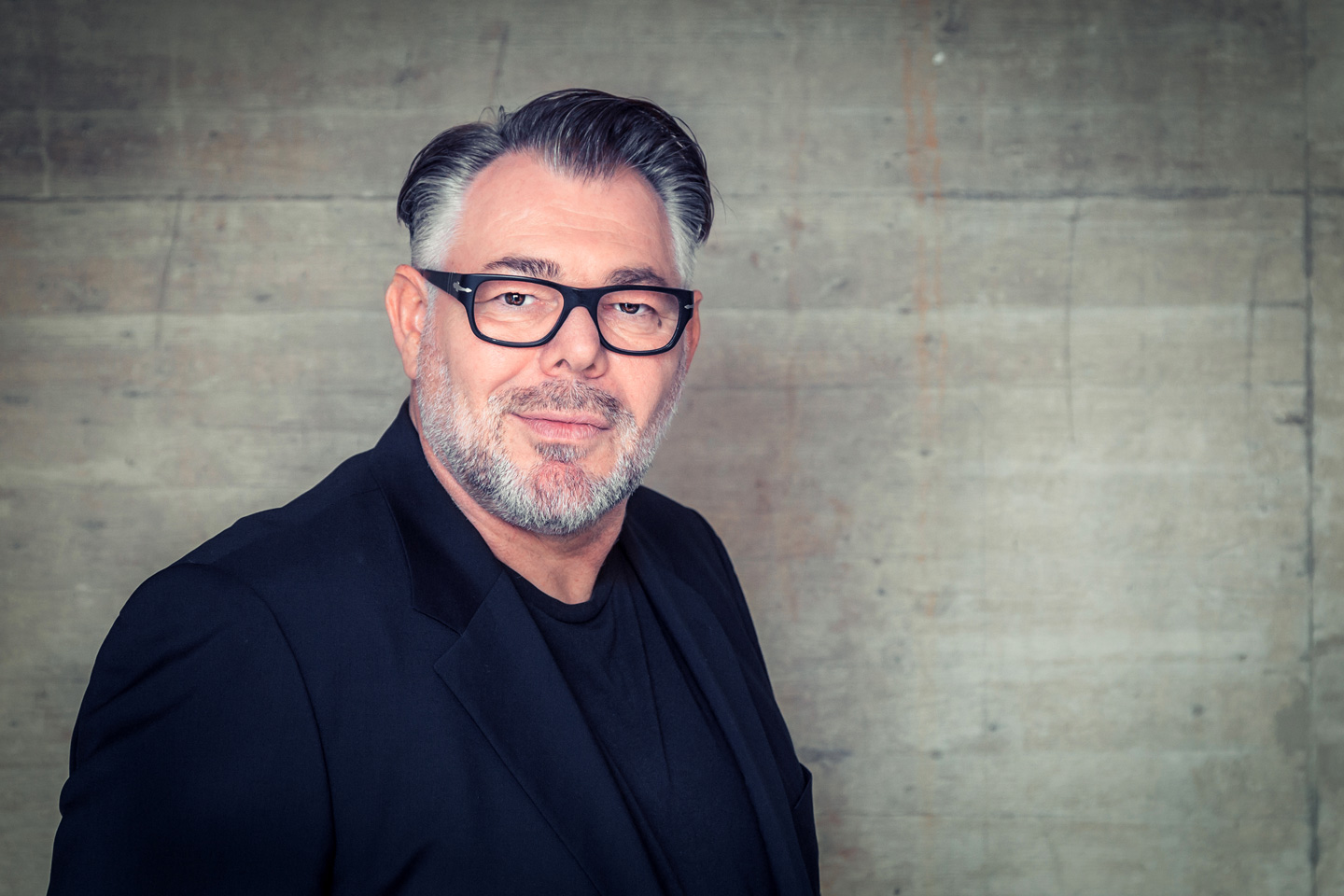 How has Design Month Graz evolved and what has it become?
Over the last 10 years Design Month Graz has been slowly and continuously developing in the direction of quality. In the meantime it has become an internationally recognized design festival, which has established itself well in the centre of Europe. This is because on the one hand we have a strong authenticity and credibility in the Austrian scene, while on the other hand we always conduct the internationalization and networking with the aim of building lasting relationships. For us, Design Month Graz is a period in which projects, topics and activities become visible – we create a surface for the perception of design and creativity. We do this for creative people and designers, so that they can profit from it economically, but also for the companies, our audience and the wider public, politics and political decision-makers included.
Who benefits from the initiative and what are the benefits?
I think everyone who I've just mentioned … the subject of design is important for the entire area, i.e. the city of Graz and the region of Styria.
Is there any particular reason or specific criteria why May was chosen for this event?
Why May? When we planned the first Design Month Graz in 2008, two factors were decisive for choosing May: first of all in May the temperatures are already warm, which means that we can also use public spaces. This is important for the visibility of design in the urban realm. On top of that, as a spring month May has positive connotations and awakes positive emotions. The second factor was the national and international festival schedule. In Graz May didn't have a festival yet, and at an international level almost all of the design weeks, design festivals and biennales were taking place in autumn at that time. We therefore positioned the festival strategically in the month of May, after the Salone del Mobile in Milan, and before the invasion of design weeks in autumn – which definitely turned out to be strategic.
What are the highlights of this year's edition and where are they taking place?
This year one city in particular is under the spotlight, namely Istanbul. The metropolis on the Bosphorus not only connects 2 continents, it's also a continent of itself. Istanbul is like Graz UNESCO City of Design, and as such has already been an important partner for many years. The "Istanbul Design Collection" exhibition showcases works from Istanbul which reflect its multidimensional nature. The focus on Istanbul will be supplemented by a 3-day programme on the Murinsel, including design talks and workshops.
International design will also be presented in the "World Wide Things Collection" exhibition, with design objects from the UNESCO Cities of Design Istanbul and Saint-Étienne, Puebla and Mexico City, Singapore and Detroit – and of course Graz. Another programme highlight also originates from Mexico City, namely the poster exhibition "To Death With A Smile" from MUMEDI (Museo Mexicano del Diseño, Mexico City). These posters deal with the topic of death and its varying foothold in the collective consciousness of cultures. Over 100 posters from the collection will be exhibited in Graz, and all of them were created by women. This alludes to the content-related focus of Design Month Graz 2019: women and design. At the same time it's of course not about "feminine fashion" or "feminine design" or something similar. It's about role models and their construction, as well as physicality and how this also reflects on design.
How do you envision the upcoming editions in consideration of not only strategies, but also local and foreign partnerships?
I'm really looking forward to them! Of course in principle you have to continually reinvent yourself because things are always changing: the network increases or the design definition changes. Design is the engine for innovation and change at the same time. It is involved in the creation of social inclusion and sustainable solutions for many unsolved problems. Design Month Graz is becoming more international and digital, but at the same time will always be a performance exhibition for Austrian designers and creative people – it will increasingly become a meeting place for ideas from the international network of the UNESCO Cities of Design. We are open to partners from all over the world.
Why has Styria been so committed to Design Month Graz, and which factors are the most relevant for the success of this partnership?
In Styria it was recognized at a very early stage that creativity is one of the essential resources for development in society and economic growth. The Creative Industries Styria network company is one of six clusters in Styria which are of major importance for the strategical and economic development in this region. Thanks to this initiative, cooperation is strengthened in terms of cross innovation – the various industries build synergies, profit from each other, and complement and enrich each other. All of the design disciplines profit from this since they are all interdisciplinary subjects; however, they also drive development further in other sectors as well. In Styria we pursue intelligent cluster policy with a long-term perspective.
How would you define the perception of the people of Graz in terms of the value of design in their lives and for everyday life?
Widely varied. On the one hand I can see extraordinary progress in terms of perception and acceptance. More and more people better understand the necessity of smart design solutions– for many people the concept of design has changed from "style concept" to an understanding of design as a strategic instrument for the improvement of our lives. However, the majority of the population certainly still views design as something for the elite and people with deep pockets – as an "add on" for those who can afford the design of premium brands such as Gucci, Prada, Ferrari, etc. Design is therefore what one can afford when one already has everything that one needs. Also here the fact that design determines our lives and is omnipresent is not yet so entrenched and present in people's minds as we would wish. Design is seen as self-evident in the objects of daily life – for example when people say "Ah – ok, by design you mean … tooth brushes and such things". You often hear sentences like this. Of course: bad design unfortunately still dominates our daily lives and environment much too often. Therefore there is still a lot to do in this regard.