"Life without plastic? Impossible!"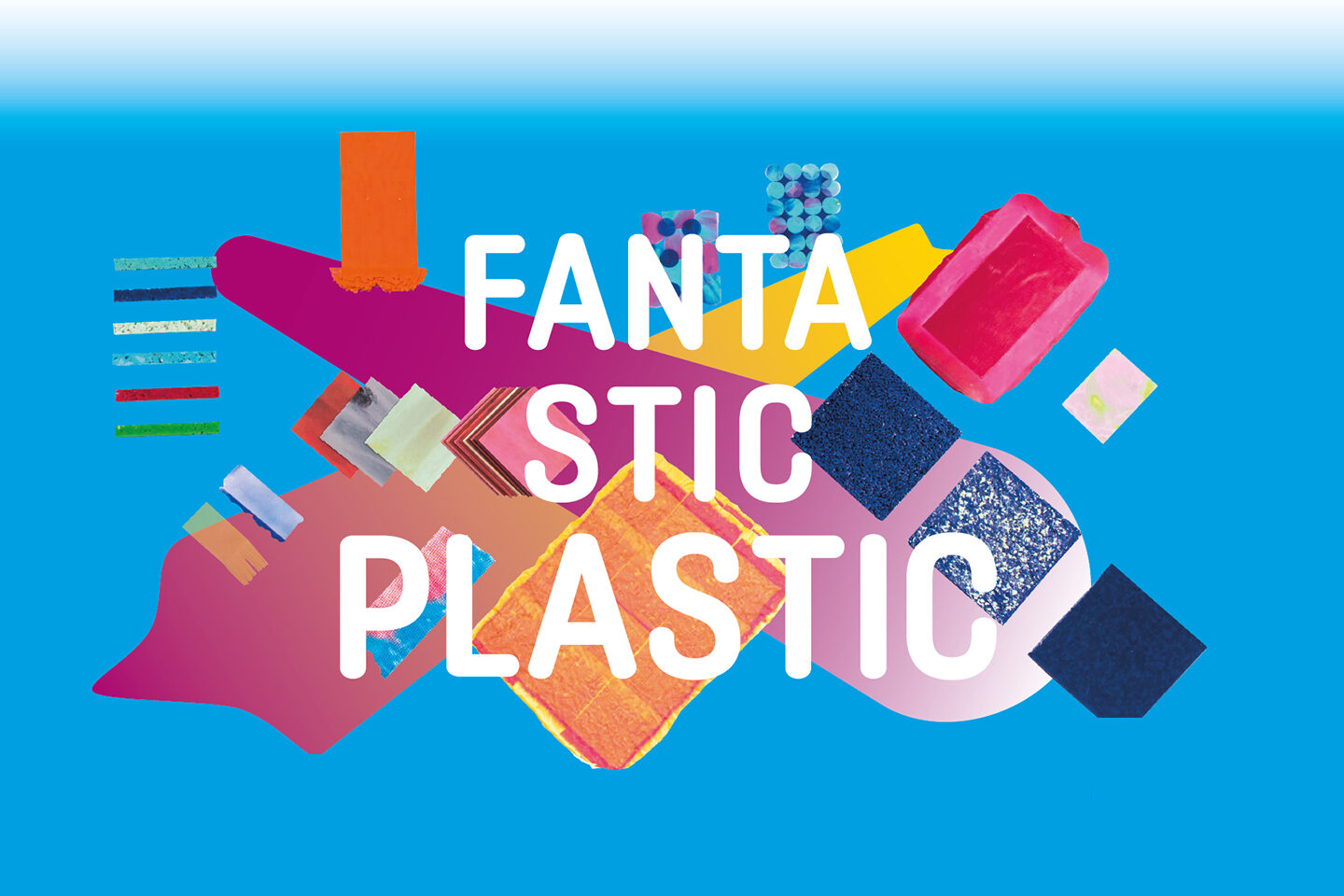 As curator for design projects at the Dutch Embassy in Moscow, Alexandra Sankova noticed that there was no institution in Russia that dealt with design. Therefore, in 2012 she founded the Moscow Design Museum, which is also the starting point of the exhibition "Fantastic Plastic".
Ms. Sankova, your exhibition "Fantastic Plastic" showcases design objects made from recycled plastic. How did you come up with the idea of doing an exhibition about plastic?
Before I opened the Moscow Design Museum in 2012, I worked as a design expert at the Dutch embassy in Moscow. On my travels to the Netherlands and other countries, I was able to visit many exhibitions, workshops and lectures on the subject of plastic recycling. At YKSI Eindhoven, for example, they have a permanent exhibition of products made from recycled plastic.
In 2017, a state-run plastic recycling initiative was started in Russia. Before that, we did not separate plastic waste from the rest of the garbage. Our project came at exactly the right time. In 2018, we received funding for our exhibition from the plastics manufacturer SIBUR Holding, which had just started a sustainability initiative within the company. Back then, very few Russian designers worked with recycled plastic, but over the past 3 years, more and more new projects have started, which gives us hope that in the future, designers will play a big role in changing our recycling behavior.
There has never been a project like ours in Russia before. In the field of design exhibitions, there were actually no initiatives in this direction at all. We were the first to develop an exhibition program with a focus on sustainability. We wanted to bring the best international examples of recycled plastic to Russia to inspire Russian designers to work with this "new" material.
We curate the exhibition together with Olga Druzhinina. Before the opening, we did extensive research on plastic recycling and have continued our research in the 2 years that the "Fantastic Plastic" exhibition was shown in different regions. So it is continuous research. And as a grand finale, we brought the exhibition to the Moscow Design Museum, the main museum for Russian art, in collaboration with the Tretyakov Gallery. The exhibition in the Tretyakov Gallery is still open until May 30, 2021.
In Europe, more and more voices are pointing out that we should use less plastic and switch to alternative materials instead, with cloth shopping bags instead of plastic ones, or aluminum bottles instead of plastic bottles. It is almost like a kind of anti-plastic movement. Why did you choose the provocative title "Fantastic Plastic" despite that? Despite the negative impact on the environment, what is so "fantastic" about plastic?
In the 1960s, plastic was a social material, everyone could buy cheap plastic products, be it toys, furniture or kitchen appliances. Nowadays, plastic is really a global problem. However, the problem is actually not the plastic itself, but the fact that we did not recycled plastic for so many years and even today only a small proportion is recycled. We need to get to the point where we can reuse 100% of the plastic while also utilizing alternative materials like bioplastics.
Much has been written and said about the dangers of plastic waste, but it is essential to now also focus on the unique and beneficial qualities of plastic. Life without plastic is impossible: Furniture for schools, libraries or public places, medical devices and much more is made of plastic. But we often only use plastic for a few minutes when it could actually be used for centuries. Plastic has a long life cycle and can be recycled almost indefinitely. It can mimic any material structure while also being an inexpensive raw resource that is easy to recycle and can be used for almost anything – from clothing to building materials. If everyone – starting with government institutions and extending all the way to small private design initiatives – gets involved in the recycling process, we can gradually fix the problem.
Some environmentalists might fear that the exhibition might suggest to people that we can use as much plastic as we want – "just put it in the right garbage can and that's it" – instead of trying to switch to alternative materials. What do you think of such fears?
Basically, daily routines like buying packaged groceries should work in such a way that ultimately the buyer simply throws the waste in the right bin. Design thinking is required here so that the consumer automatically gets everything right. At the same time, of course, everyone should be as environmentally conscious as possible. Each and every one of us is responsible for our planet and our ecosystem, but of course we cannot guarantee that all exhibition visitors will understand our message clearly as intended. We are doing what we can, and we hope that our visitors will change their attitude towards recycled plastic and understand that it is not harmful and that they are not afraid to use it. The exhibition aims to show that recycled plastic as a material is important for the environment and our society and that it is practical in production. What we want once and for all is to remove the stereotypes that still exist about recycled plastic as being of poor quality.
We can of course hold exhibitions on various aspects of ecology and ecological design. And on our guided tours and in the catalogs and brochures that are part of our educational program, we also explain what environmental design is in general and why we should avoid disposable plastic and instead use reusable dishes and cloth bags for our food. The main aim of this exhibition, however, is to show products and projects made with recycled plastic and to draw attention to this promising material.
Now let us talk a little bit about Russia: How important are environmental protection, sustainability and recycling in Russia? Do these issues play a major role in the everyday life of Russians? Are they aware of the importance of these issues?
In the Soviet Union everyone recycled paper and glass, things were used all their lives (because new ones just were not available). For example, my father always separated organic waste from the rest, he washed out plastic cups and always carried a cloth bag in his pocket. Sustainability was a matter of course for the Soviet people. That also worked at the state level because there were strict rules.
When more and more products became available, everyone started to enjoy consumerism, but after a while we returned to the same old values, only with a different ideology. Today's youth collect, separate and recycle waste and seek out places to drop off batteries, thermometer and so on.
It is great that so many young people are aware of environmental issues. We are incredibly happy to see so many of the young from all the different regions of Russia are coming to the exhibition and taking part in our online educational program. We also notice that now that our project is underway, more and more new projects related to recycled plastic are emerging in Russia.
What about Russian politics? Are environmental protection and sustainability part of the political agenda?
The discussion of environmental protection and sustainability started later in Russia than in Europe. The federal recycling initiative started in 2018. There are now more than 200 recycling companies in Russia, but still less than 15% of plastic waste is recycled. So, we still have a long way to go.
In Russia, a lot depends on government support. Of course, there have been environmental protection initiatives on a private level for a long time. So far, however, these have mostly been more systemic actions by activists who have protested against the huge garbage dumps near their homes, helped to preserve nature reserves from deforestation and construction, or protected rare animal species. Only in the last 4 years has there been a massive expansion of recycling companies and the start of large-scale regional and municipal initiatives. For example, there are now environmental festivals and schools teach classes on environmental protection.
Let us now talk about the exhibition itself: You have decided to combine the rather controversial subject of plastic with design. What role does plastic play in design?
Plastic has inspired designers around the world since the 1960s. We all know of iconic designs such as those by Kartell, the Dutch designer Verner Panton or the plastic chairs by Philippe Stark. Much exclusive furniture that ended up in museum collections or luxurious interiors was made of plastic.
Well-known designers have always worked with plastic. In fact, I would say this material became fashionable because designers used it. And now we are excited to see that today's generation of designers are working with recycled plastic.
There was even a whole movement in plastic architecture in the 1960s – small houses like FUTURA have been sold in different countries. The Soviet Union also experimented in this direction, around the time when synthetic clothing became fashionable.
Today, it is trendy to use recycled plastic: Companies argue about whose products contain a higher percentage of recycled plastic. This is a particularly important step and we decided to take part in this process with our "Fantastic Plastic" exhibition.
Could you introduce us to some of the highlights of the exhibition? What can the visitors expect?
I think the most important design projects presented at the exhibition are those for children's toys and children's furniture. In order to raise a generation that cares about our planet, develops new materials and designs sorting and recycling machines, we need to ensure that reuse and recycling of materials are matters of course for them and that these processes become part of their daily lives.
EcoBirdy (by Antwerp-based designers Joris Vanbriel and Vanessa Yuan) is children's furniture made from broken plastic toys. Children brought their toys over to have it recycled. This furniture is then sold to kindergartens so that the children learn from their own experience that plastic can be recycled, that toys can be turned into furniture and furniture can be made into toys again.
Another design project with toys was initiated by the Dutch company Muima. This focuses not just on any toy: these toys were made by student designers as part of a Kenyan social project. The company pays a decent wage to the suppliers of recyclable materials, i.e. to plastic collectors. The Kenyan company employs 11 families who receive all the profits.
The exhibition also presents works by design star Dirk Van der Kooij. He developed a giant robotic arm that 3D prints furniture. With this, he created the two award-winning armchairs Endless Chair and Chubby Chair. Another interesting item made from recycled plastic is the A.I. Chair created by Philip Starck with the help of artificial intelligence. And Kartell also uses recycled plastic and recruits international design stars for their projects – just like they did with virgin plastic in the 1960s.
The exhibition further showcases projects that have been carried out in collaboration with experts from different fields. The Israeli designer Shahar Livne, for example, implemented a design project that is situated at the interface between design, biology and geology. Livne researches materials and thus developed Lithoplast – an experimental composite in the rock strata of the earth based on scientific research into the formation of new compounds. Our descendants may discover this material when they excavate our cultural layer in thousands of years.
The exhibition in Graz will be particularly important for the Russian exhibitors. "Fantastic Plastic" is the first exhibition in which they can show their work. The opportunity to be part of the exhibition in the Design Month Graz will undoubtedly inspire them to implement further projects with a focus on recycling in the future.
Ekaterina Lukyanova created wonderful jewelry from recycled plastic and Masha Puchkova designed a collection of kimonos. Their start-up was only founded in 2021 and artists also took part in the project. These kimonos and other items of clothing made from recycled plastic with different patterns can be tried on in a virtual changing room and then ordered. Another Russian designer, Bulyash Todayeva, created decor and souvenirs from recycled plastic. After graduating from the Stroganov Academy in Moscow (Industrial Design Department), she organized a workshop where she recycled plastic, establishing a network of volunteers who run courses and guided tours.
What is the aim of the exhibition – the main message that visitors should take away?
The exhibition shows that you can make whatever you want out of recycled plastic – clothing, toys, interior design items or building materials. Recycled plastic is a 21st century material. Each type of plastic has its own unique properties, of course, but the important thing is that all types can be used to make durable products: pier boards or floor panels made from recycled plastic will last for more than 100 years.
Are you a passionate environmentalist and recycler yourself?
At home I separate plastic from organic waste and we have a compost heap at our dacha. I do not have to do anything extra – I just wash the plastic before throwing it away. And I try not to use plastic bags or disposable dishes. But the most important thing that I did together with Olga Druzhinina and our colleagues from the Moscow Design Museum is that we put our exhibition online and organized a free educational program with international experts. This is extremely important for Russia and all Russian-speaking countries. And we are incredibly happy that the project is now also being hosted by other countries. We would like to thank Graz very much for the interest shown and for the help in organizing the exhibition as part of the Design Month Graz.
| | |
| --- | --- |
| © Alexandra Sankova | Alexandra Sankova is the curator of the exhibition "Fantastic Plastic" and director of the Moscow Design Museum. |