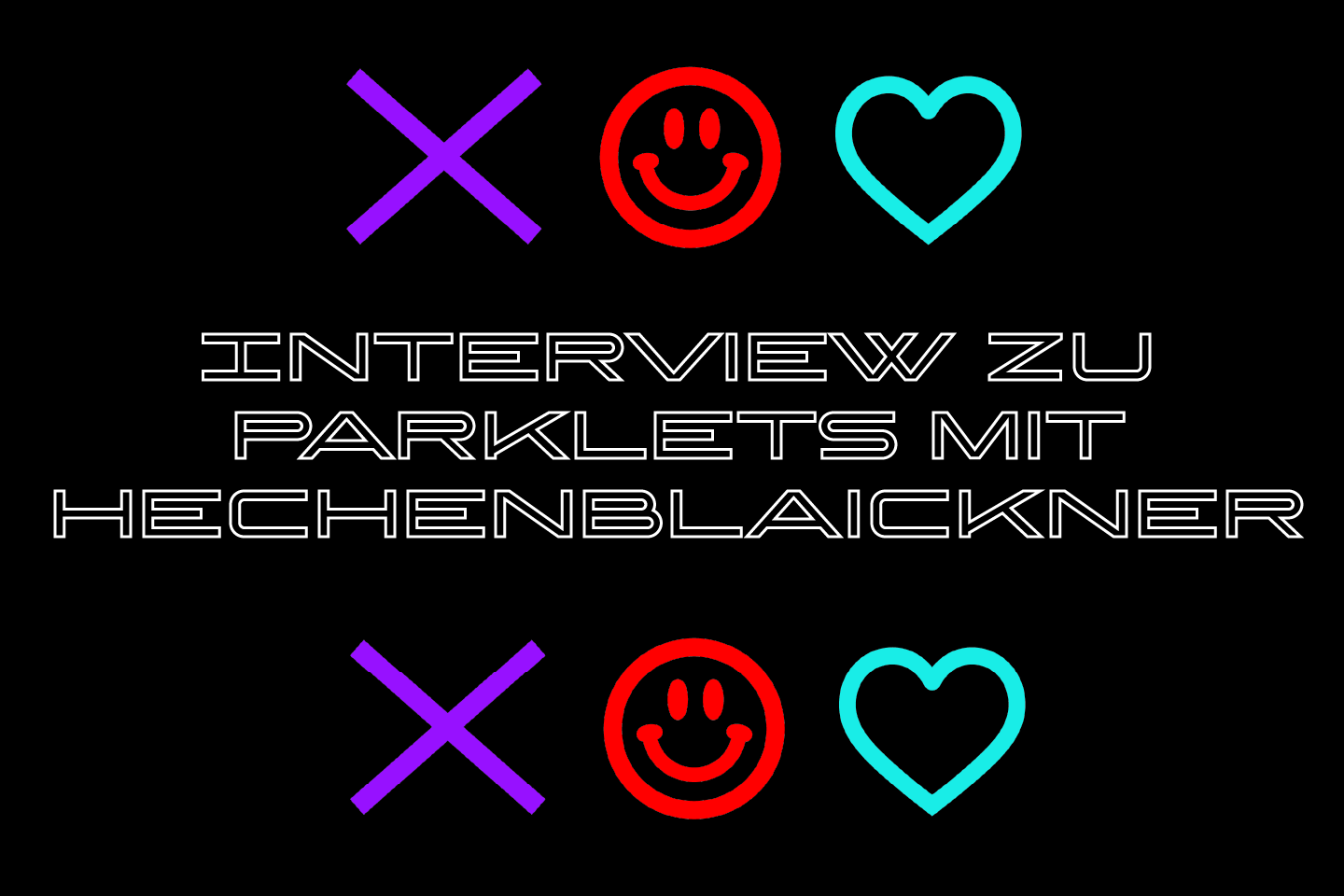 Accoya is the name of the material the parklets are made of. Pinus Radiata is a fast-growing pine species from New Zealand, which, thanks to a special pressure impregnation process, achieves the highest durability class and is suitable for outdoor use. Peter Szapacs from the timber trading company Hechenblaickner explains more about this type of timber in detail.
Mr. Szapacs, some might have said: Let us use local larch for the parklets.
Of course we could have. The parklets may only be standing for a month and will not have to meet durability criteria. Sustainable building also means carefully considering which wood is suitable for which use. And this is where Accoya does best. In the Netherlands, there were two attempts at a sewer lining, and this acetylated timber showed no signs of rotting, decay or damage from timber-destroying fungi after 15 and 20 years, respectively, compared to the untreated timber. It is not for nothing that Accoya timber comes with a guarantee period of 25 years – or without direct water or ground contact of 50 years. With larch (close to the ground), it is only five to ten years on average. Especially outdoors, it makes a difference whether timber lasts ten or 30 years. Accoya is FSC® and Cradle to Cradle Certified Gold™ and the only building material in the world to earn a C2C Platinum certification for material health. When talking about sustainability, we also have to consider aspects like these, and not just pay attention to the shortest transport route.
What exactly is Accoya?
First of all, Accoya is the brand name for timber of the Pinus Radiata, which is chemically treated with acetic acid, a natural product. This type of timber treatment was already being experimented with a hundred years ago; in the 1970s, the acetylation process was developed, in which the durability of the wood is increased using the principle of pressure impregnation. Not with the toxic chemicals of the past, but with acetic anhydride, the by-product of which, acetic acid, can be purified by distillation and reused. The Pinus Radiata originally comes from the Monterey Bay in California and is now grown on around six million hectares worldwide; it is a typical tree that is used in sustainable forestry.
Would the tree also grow in Austria?
This has not yet been attempted. The fact is we too must look for alternatives due to climate change. Our spruce could only become the "staple tree" of the local timber industry because people in Austria's forest management were thinking sustainably at an early stage. Originally, spruce was the only resource available for fires and heating. In order to preserve the tree from over-use, it was extensively reforested about 200 years ago over a large area in forest stands of about the same age. At a later stage it was also discovered as a valuable lumber for construction purposes. While pine species are more commonly used outside of Europe, we can still live very well on spruce. It is important not to forget this sustainability mentality.
There is only one plant specializing in this type of pressure impregnation of timber, which is in the Netherlands. Why not use this method for spruce in Austria?
Attempts were made, but spruce is too knotty for this purpose. However, it could work with alder, poplar or beech. But then you have the problem that there are not enough of these trees available for a meta-local market. So far, acetylated wood has not been in great demand. Until recently, tropical woods have been used when it comes to hard-wearing timber for outdoor use. But a rethink is already taking place.
Where does Accoya work for us?
The pink facade of the Martin-Auer bakery on Kaiser-Josef-Platz is made of Accoya, as are the wooden surfaces that can be walked on, and the reclining areas of the "Lebensraums Mur" close to the Seifenfabrik. Because the wood is so durable, it does not split like slate either. It is ideal for decks and platforms in parks where children play, or if you want to walk barefoot on your own terrace. Accoya also requires less maintenance when it comes to opaque surface coatings; after-treatment is only necessary every seven to ten years instead of three to four years.
| | |
| --- | --- |
| © Augenblick/Kreuzweger | Peter Szapacs is sales manager of the timber trading company Hechenblaickner. |