Media Partners
Design Month Graz has some long-standing media partners, from online and print magazines in Austria and Portugal to Italy and the UK. Here is an overview and brief information about the individual blogs, radios and publications.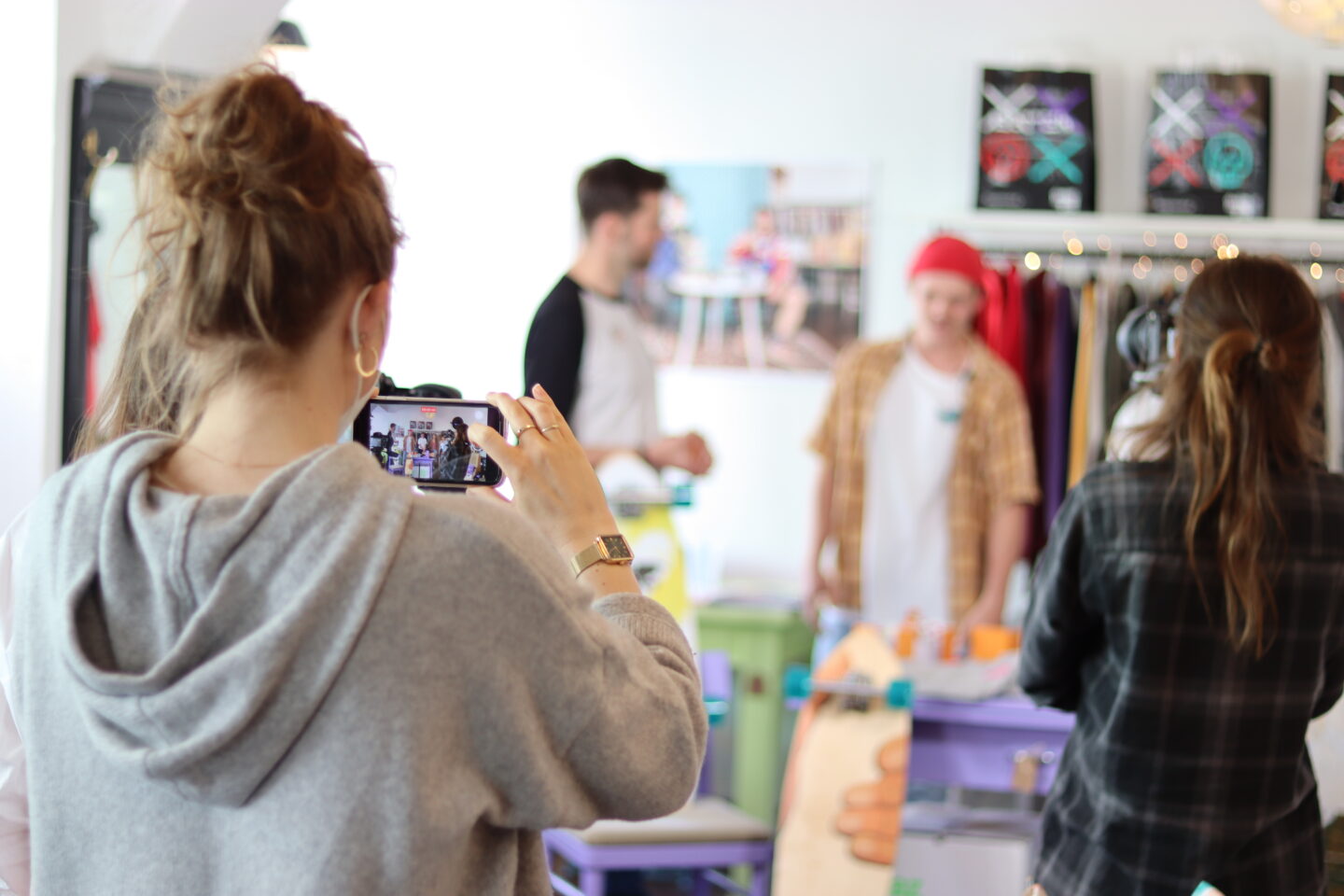 Radio Soundportal has been successfully broadcasting a young contemporary 24-hour full program in Styria since 2000. It is a completely independent radio station. Radio Soundportal also operates a large, daily updated content, service and community portal on its website. Soundportal is a flagship project for modern media in the entire region of Styria.
JUST is a magazine that focuses on special topics and is published on a monothematic basis. The content relates primarily to the areas of business, science, lifestyle and people, and emphasis is placed on emotional imagery and moving vocabulary. JUST can be found regularly as a weekend supplement in large-format daily newspapers. The articles can also be found online on the JUST website.
KUMA is the new web app for art and culture. It covers the majority of all cultural offerings in Styria and presents them on a daily basis. People interested in culture can easily find the highlights of small and large cultural providers via smartphone, tablet, computer or laptop. KUMA is based on the concept of an editorially managed platform.
International media partners
Design Magazine is an online magazine founded in 2011 by Tiago Krusse, who has been under his editorial management ever since. He started his journalistic career in 1994 at Homem magazine. The magazine provides information about design, architecture, art and the cultural and creative industries. The magazine also has a strong and distinctive presence on the social networks Facebook, Twitter and LinkedIn, and counts a total of almost 200 thousand followers on these platforms.
Feel Desain is an online magazine that aims to bring together professional and young creatives from different areas of the design world such as art, graphics, graphic design, photography, consulting, fashion, illustration, packaging, architecture and street art. The magazine is a comprehensive resource with more than 11,000 articles with useful information and insightful interviews, documentation of new products, reviews of exhibitions and more.
Founded in 2015 by Patrick Abbattista, DesignWanted is a digital media company born in the design capital of Milan. The magazine aims to empower product and industrial designers by providing them with the tools and knowledge for a conscious and sustainable progress of humanity. DesignWanted reports daily on current issues, projects and everything that is happening in the world of design.
Dezeen is an architecture, interior design and design magazine with over three million monthly readers and six million followers on social media. The magazine – which is among the 4,000 most visited websites in the world – was founded in 2006 by Marcus Fairs. The mission is simple: to provide readers with a carefully curated selection of the best architecture, design and interior projects, as well as news from around the world.