Exhibitions
EARTH AND FIRE
15.05.2021 — 30.05.2021 | Schloß Hollenegg for Design
Old and new ceramics in conversation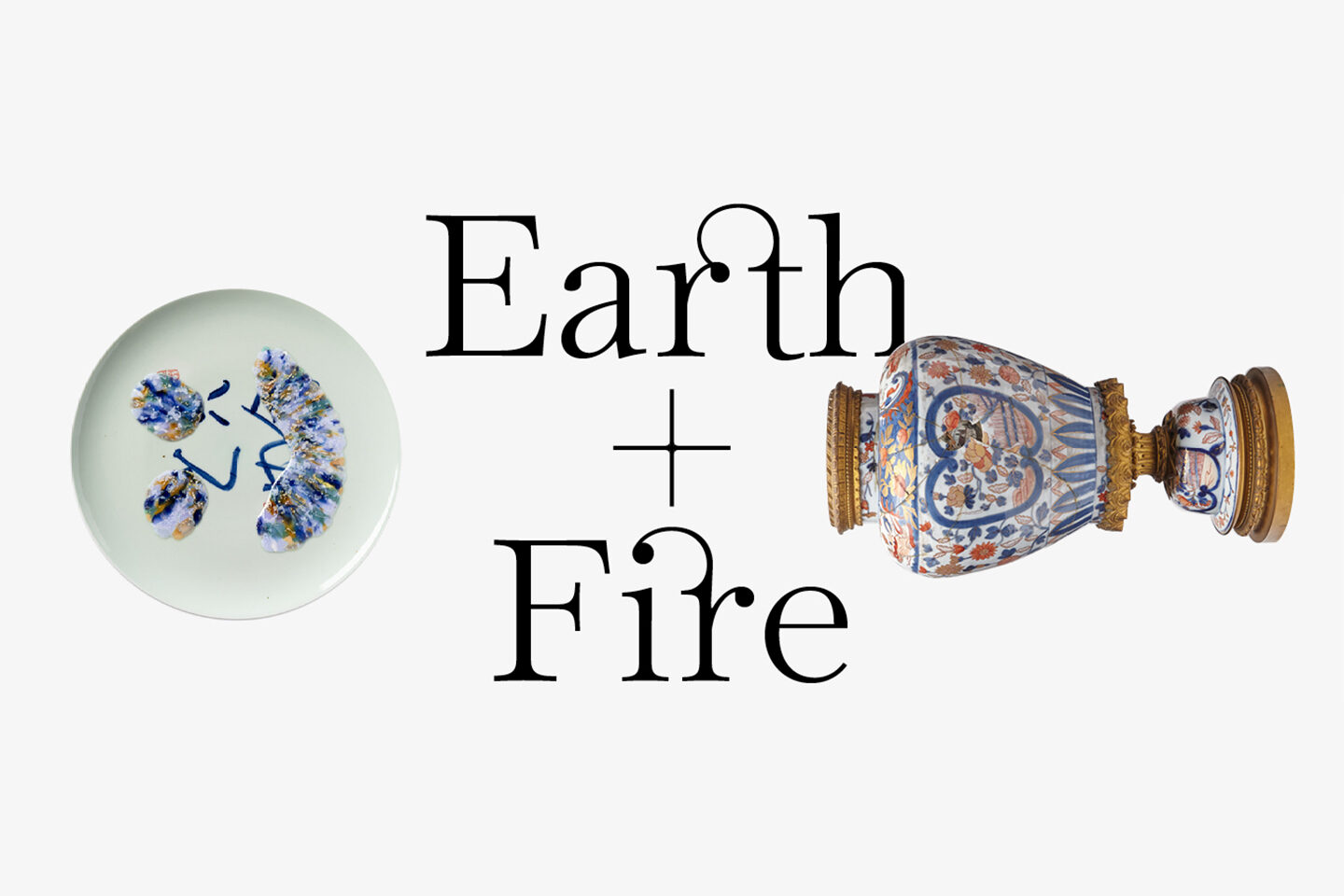 When
15.05.2021 — 30.05.2021
Where
Starting on Saturday, 15 May 2021 Schloss Hollenegg for Design will open once again its doors and majestic rooms to host a contemporary design exhibition, EARTH AND FIRE.
Differently from previous editions, this year's exhibition will concentrate on one medium: ceramics. In the historical rooms of Hollenegg, next to Imari wares, Chinese vases, Augarten tea cups, Meissen figurines and Persian tiles, twenty contemporary designers will be presenting their own ceramic pieces – ranging from vases, to lamps, tables and tiles.
At the same time, only a short walk from the castle, half hidden in the forest, the artist Marie Janssen will be making a large ceramic piece: a fountain in the shape of a shell. The large public art project, modelled on a water snail and reminiscent of a human ear, will be made and fired on site, where it will remain as a present for the community, as a mysterious stranded memento of a time that was.
Ceramics were the first entirely man-made objects and almost every primitive society produce them from readily available ingredients. They could be used for food storage, cooking and for transporting water. The aesthetic range of ceramics is enormous and the different techniques for producing anything from pottery to porcelain, are as varied and diverse as the soils of this earth. The outcome is just as much about chemistry, geology and technology as it is an expression of taste and aesthetics. By placing old and new ceramics side by side in conversation, the exhibition aims to take the visitor on a discovery journey, showing the incredible ingenuity of artisans and designers and the almost magical power of earth and fire.
Ahryun Lee / Alice Walton / Alterfact / Attua Aparicio / Erik Haugsby / Decio Studio /
Karl Moines / Katie Stout / Floris Wubben / Lukas Wegwerth / Maria Scharl / Marie
Janssen / Misha Kahn / Onka Allmayer-Beck / Reinaldo Sanguino / Sarah Pschorn / Studio Furthermore / Teresa Berger / Unfold
The exhibition will be curated by our founder and director Alice Stori Liechtenstein who has invited Rainald Franz, curator for Glass and Ceramics at the MAK in Vienna, as guest curator.
The planned days open to the public are the 15th/16th, 22nd/23rd and 29th/30th of May. Should the ongoing health emergency not allow it, we will open at another point during the summer. We will be live streaming our opening on Instagram, and releasing a tour of the exhibition in video format. As always we will publishing a catalogue of the exhibition
EXHIBITION
EARTH AND FIRE
May 15-30, 2021
Schloss Hollenegg | Hollenegg 1, 8530 Bad Schwanberg
Opening times
Saturday and Sunday, 11.00 – 18.00
Guided tours for groups
Monday – Friday, please registrate via e-mail: office@schlosshollenegg.at